If we sip the wine, we find dreams coming upon us
Out of the imminent night
D.H. Lawrence, Grapes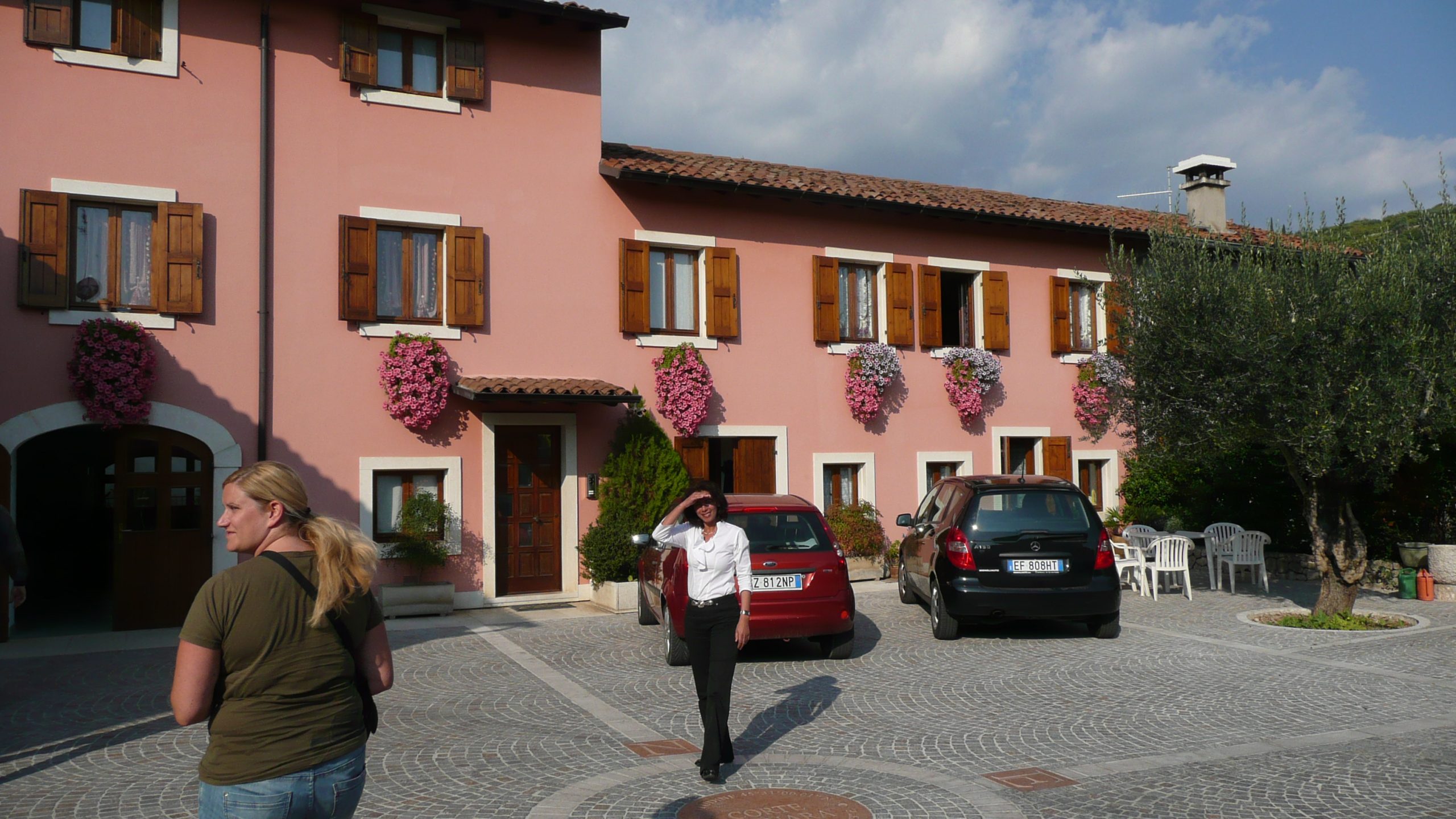 It is the perfect daydream; clear blue sky, warm sunshine and sweet grapes for tasting in the beautiful hills of the Valpolicella region. How lucky are we to be alive and on an excursion to Azienda Agricola Manara to taste the famed Valpolicella wines!
We are taken on a tour through the cantina through the whole process, from storage of the harvested grapes, crushing, to the cellar where the wine is aged in oak barrels. The vineyard is on 11 hectares and we taste the sweet grapes from the vines as we listen to the story of this small cantina which has been in operation since 1950 and run by three generations of the Manara family.
Afterward, the best part – tasting the wines. My favorite is 'El Rocolo' Recioto della Valpolicella D.O.C. Classico, a ruby red dessert wine. It is made from 70% Corvina, a very important variety used in the production of the famous Italian Amarone wines and blended with 20% Rondinella and a small amout of others – delicious!
cin cin …Isabella