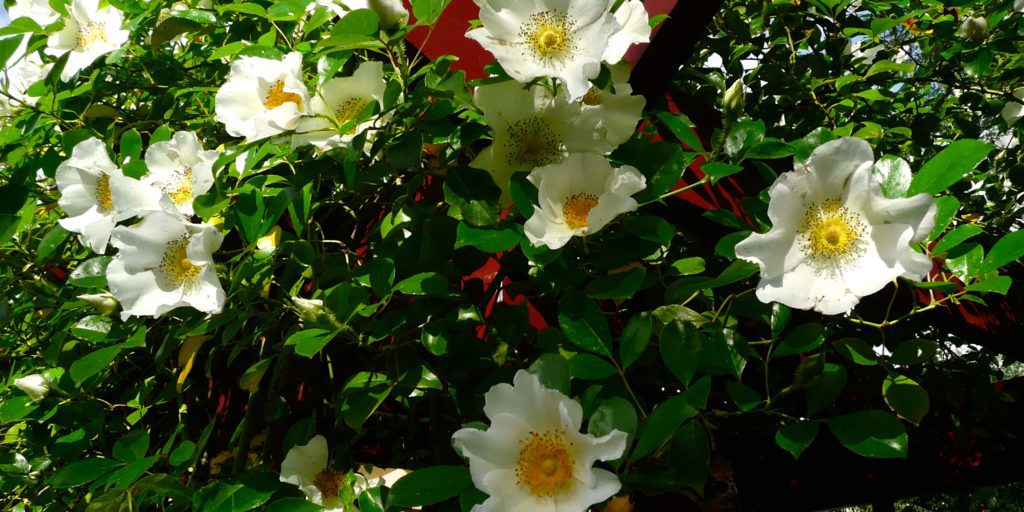 Time spent doing nothing allows us to awaken what is most meaningful and valuable to us.
                                      ~  David Kundtz
"Life is busy," is a common refrain when we ask someone how they are, or how life is for them. Society encourages us to work harder, faster, aim bigger, achieve more. Our lives are full of distractions, and in our connected world we are always thinking about the next new thing, checking our twitter feeds, sending messages and filling our time with unfocused busyness.
"The fast-paced rhythm of modern life conditions us to skim the surface of experience, then quickly move on to something new," says Stephan Rechtschaffen. We are so harried, hurried, moving headlong to the new, that we forget to be intentional. We forget to focus our attention on the present.
Doing nothing is seen as wasting time. But sometimes taking a moment, a morning or even a month, to be still and do nothing, is exactly what we need to allow ourselves to get back in tune with what's important to us.
Do nothing?
Yes, I know everyone has a full schedule — places to be, tons to do and not enough time to do it all. I'm lucky that I don't have that full schedule. Nevertheless, I feel stressed at times because of the self-imposed pressure to be productive, to do everything on the list, to meet others' expectations. The fast-paced rhythm of society is always nipping at our heels.
According to David Kundtz, stopping (or doing nothing), even for a moment is good for our well-being. It restores our equilibrium, reminds us why we're here, refreshes our memory about our goals, and stimulates our creativity.
So what is 'doing nothing'?
In his book Stopping: How to be still when you have to keep going, David explains that this could be as simple as becoming aware of your breath, looking out the window, drinking a cup of tea slowly, walking around your garden, or just sitting.
He says:
More than anything, one should have a feeling of freedom, a feeling of having no pressing needs (even though there are often pressing needs), and as complete a state of relaxation as is possible right now.
I recognise it as becoming aware of my surroundings, being in the moment, really seeing and hearing. It's a form of meditation, I suppose, but it seems simpler the way he expresses the concept. And it works!
I sometimes take a moment at my desk, especially when I'm feeling frustrated or tense, or when the words aren't flowing —I close my eyes, take a breath, consciously relax my body, think about a place I've been which has good memories, and breathe slowly for about 30 seconds. It silences the chatter in my mind and I feel physically relaxed, even after those few seconds.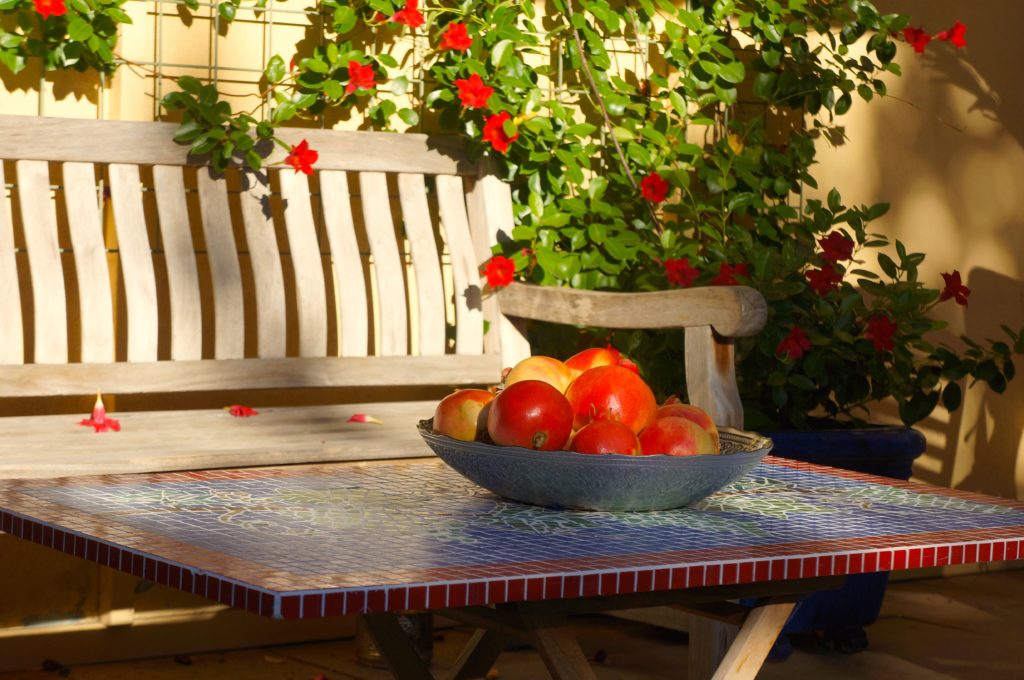 We have a bench in our backyard which I hardly ever use when I'm alone. At the moment, it's a sheltered, sunny spot. I went to sit there for 15 minutes after lunch — no book or telephone — and listened to the birds, felt the cool zephyr in the air and felt refreshed.
It's a great feeling and I'm going to make it part of my day.
If you'd like to know more, you can download David Kundtz's pdf here which has a few more suggestions on how to be still.
I recommend taking a moment or a morning to be still and do nothing.
How do you restore your equilibrium? I'd love to hear your suggestions!