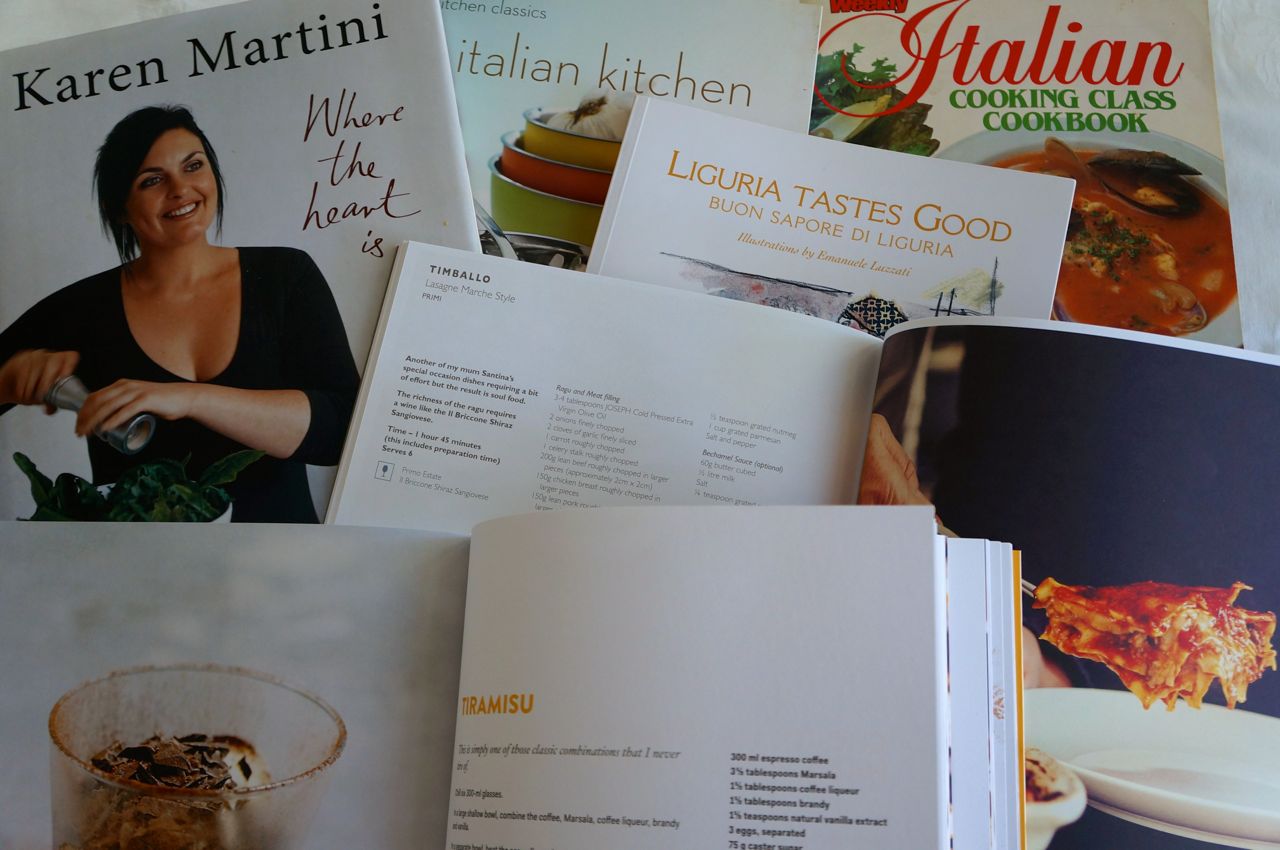 I love cooking and I'm a cook who needs a recipe, so they are always on my reading list. I've been known to while away a few hours looking though cookbooks when there is an occasion coming up (and even when there isn't one!).  I have lots — not only Italian, also Thai, Vietnamese and Greek. My favourite chefs are Delia Smith, Nigella (who also loves Italy and Italian cooking), Luke Nguyen and  Aussie chef Karen Martini whose recipes feature Italian, Greek and Lebanese food. I also have recipe books dedicated to Italian food, as well as books that focus on Italian regional cuisine. Now I have another excuse to while away some time looking at recipes for my Italian summer. It's research, right?
A few years ago I received from amore mio a tome of a book called La cucina – the regional cooking of Italy. It's from the Accademia Italiana della Cucina (Italian Academy of Cuisine) which was founded more than 60 years ago, to preserve the the culinary heritage of Italy. With more than 2000 recipes from all regions of Italy, it's a veritable encyclopaedia of traditional Italian cooking. You can find recipes on their website. (It's in Italian and you have to register to access the recipes)
When I first opened the book, I was intimidated. Not a picture in sight! And recipes for anything from smoked goose to polenta fruitcake, laurel liqueur to wild herb soup, and pasta in a myriad ways.
I haven't cooked many dishes from the book but my Italian summer plans call for another look. I hope I can do justice to these traditional Italian recipes.
Here's a peek . . .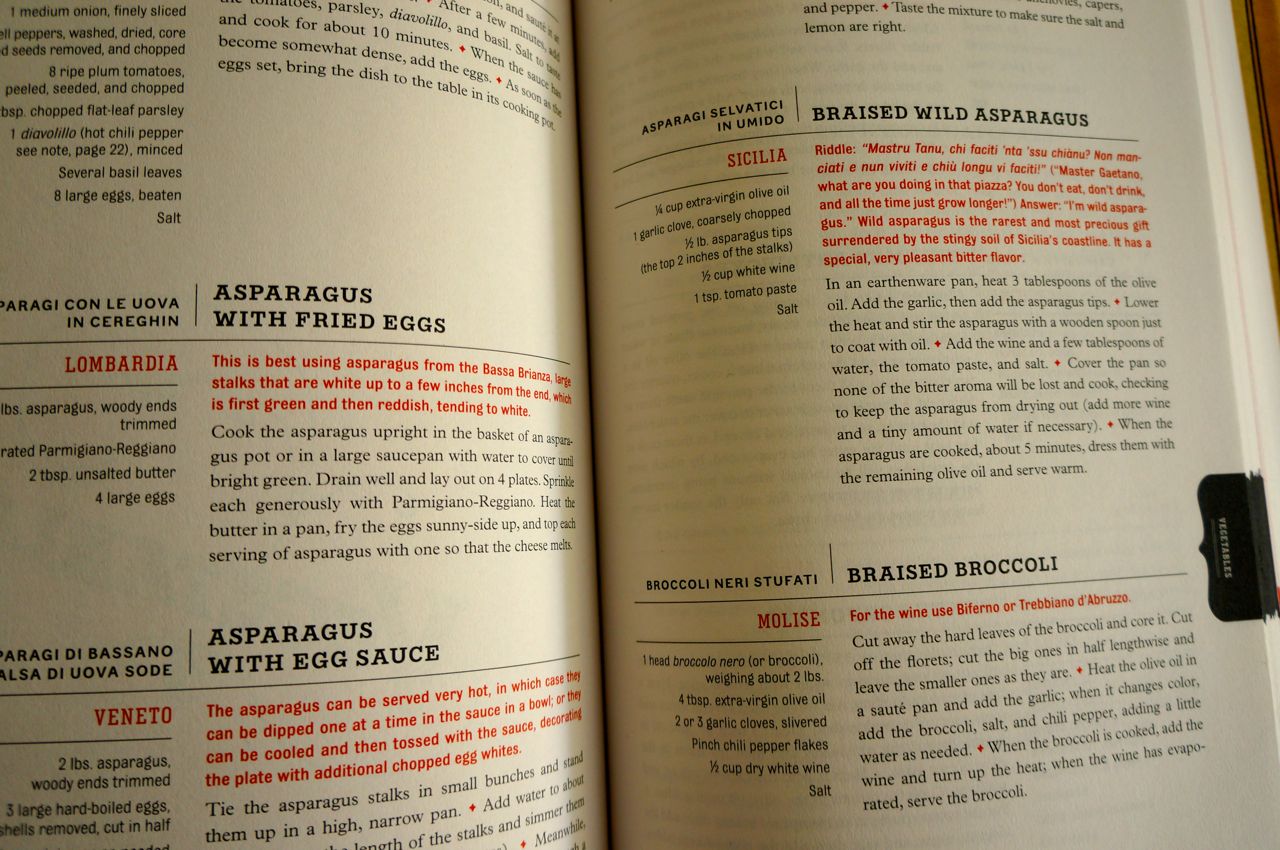 Even though some of the recipes come from traditional kitchens when Italians grew most of what they ate, they are open to interpretation. As Paolo Petroni, founder of the Slow Food Movement says,"tradition is in perpetual motion and new life must always be breathed into the past".
Here's to giving new life to ancient traditions!
Buona cucina! 

PS: Do you have a favourite Italian recipe that's been passed down from your nonna? Please share if it's not a secret!