Hello everyone!
Thought I'd share one more memorable moment to conclude this series of posts. This time it's not us in Italy, but  the Italians in Adelaide.
Our special friends braved the long journey from Italy to be with us at Christmas. A crazy different experience for them, starting with the weather! Hot and dry in Adelaide and then a trek (and I mean a trek!  …travel time is about 6 hours) to Kangaroo Island our little jewel off the coast of South   Australia.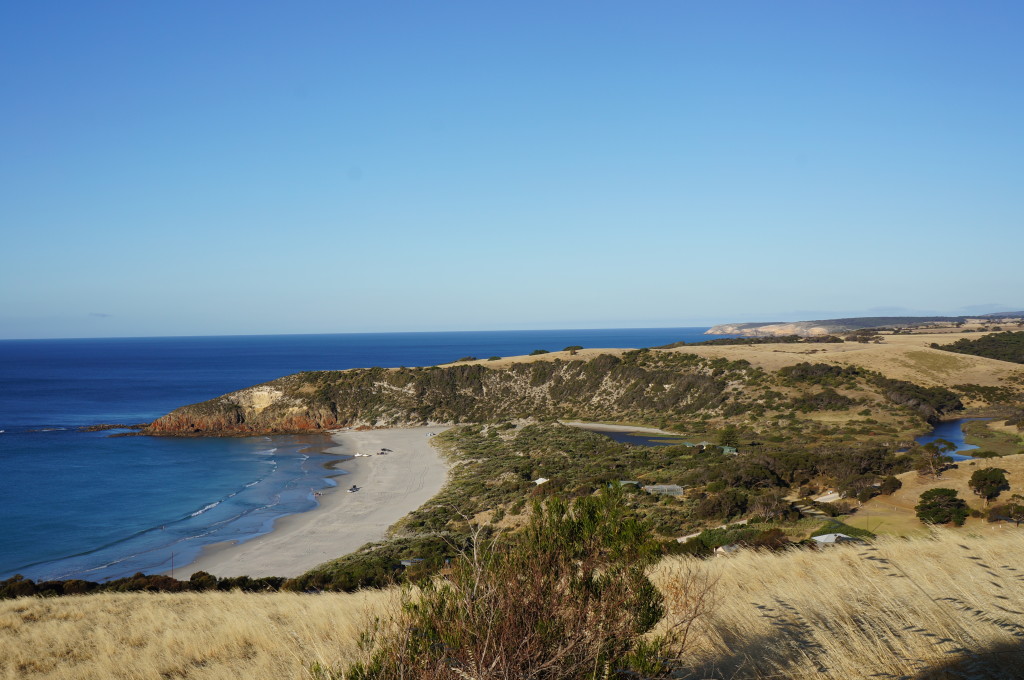 Second difference is the food. Celebrating Christmas in the heat is so far removed from most peoples' experiences of festive fare. Here in Australia, lamb is a must, as well as seafood of course. Our family tradition includes a baked ham, basted with a sweet marinade which includes pineapple juice, brandy and sugar. You have to taste it to believe the deliciousness!!
A stop along the way to Kangaroo Island for lunch at a vineyard. Yes, rest stops are needed! At Coriole, you could almost imagine yourself in Soave, in the Veneto, except maybe for the sunburnt  view of the Adelaide hills.  Ferry to the Island and another hour or so in the car before we reached Snellings Beach and our home away from home for the next five days.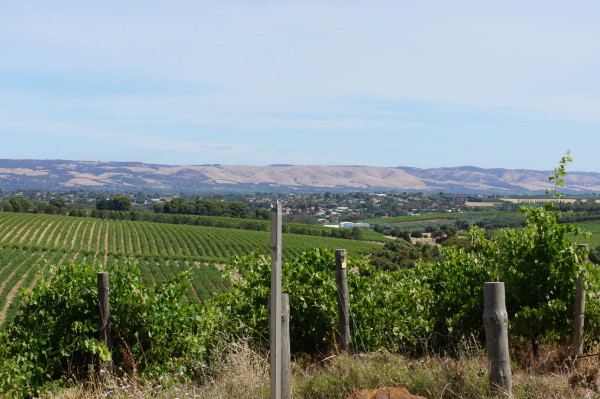 Kangaroos, koalas, cockatoos and seals, pelicans and echidna to see and touch as well as white sandy beaches, snorkelling and body boarding− all part of this Australian adventure! No sharks, venomous snakes or deadly spiders in sight, contrary to my Italian friends' perceptions of our wide brown land.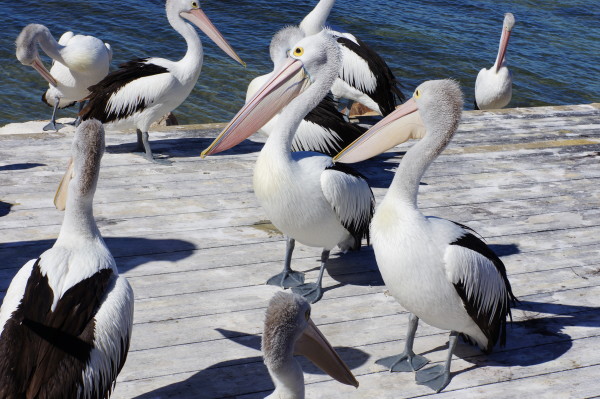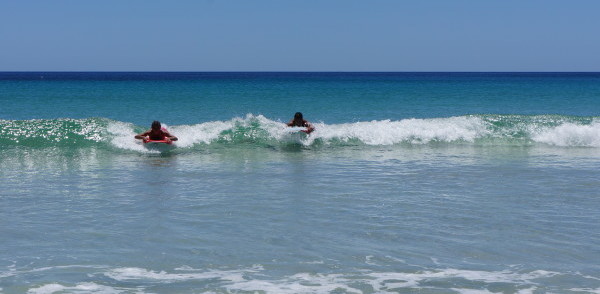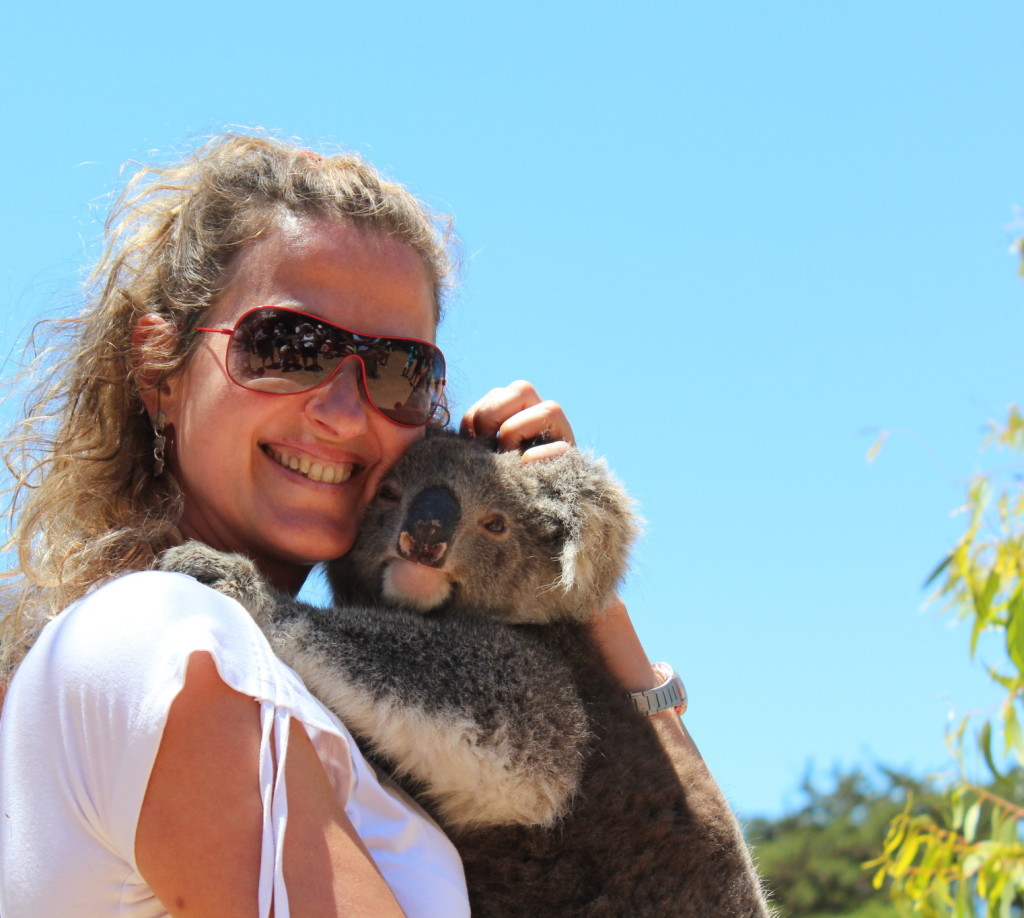 New Year's Eve began with learning to make tortellini…wow, no wonder the italians have such an appreciation for food! What a long process to form those tiny, tasty morsels! The menu included  vino which travelled all the way from Italy, tortellini alla panna, and to finish, the most delicious panettone con crema zabaglione made by the lovely Rosa. A real italian feast!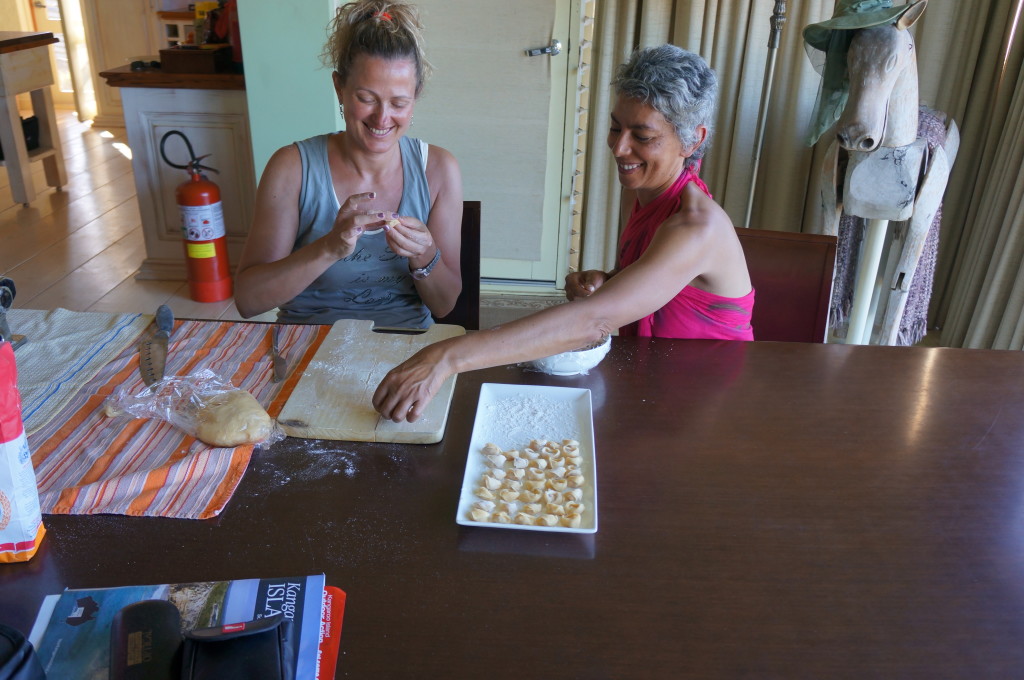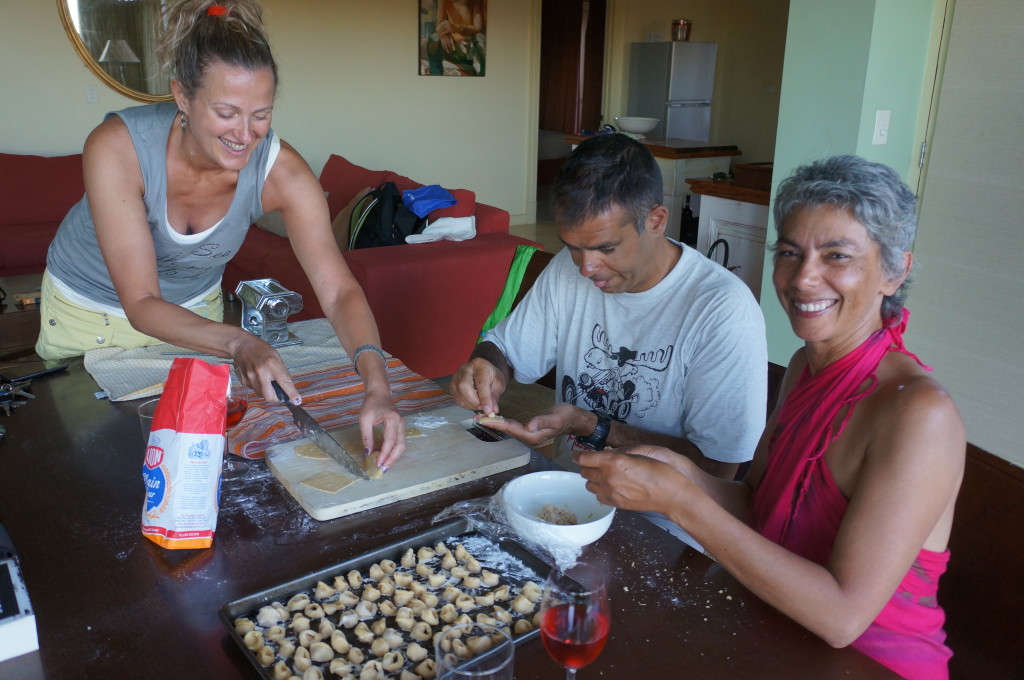 It was an experience to remember for  us and our Italian friends, not only for the good times, but also for a stay in our local hospital for la bella Rosa (a scary moment for her… and us!). But I hope the good things outweighed the bad. It's our turn next for Christmas in Italia!
Cari saluti! …Isabella