Creative journal writing frees your spirit. It liberates insight and while it makes your mind dance, it soothes your soul.
~ Stephanie Dowrick, Creative journal writing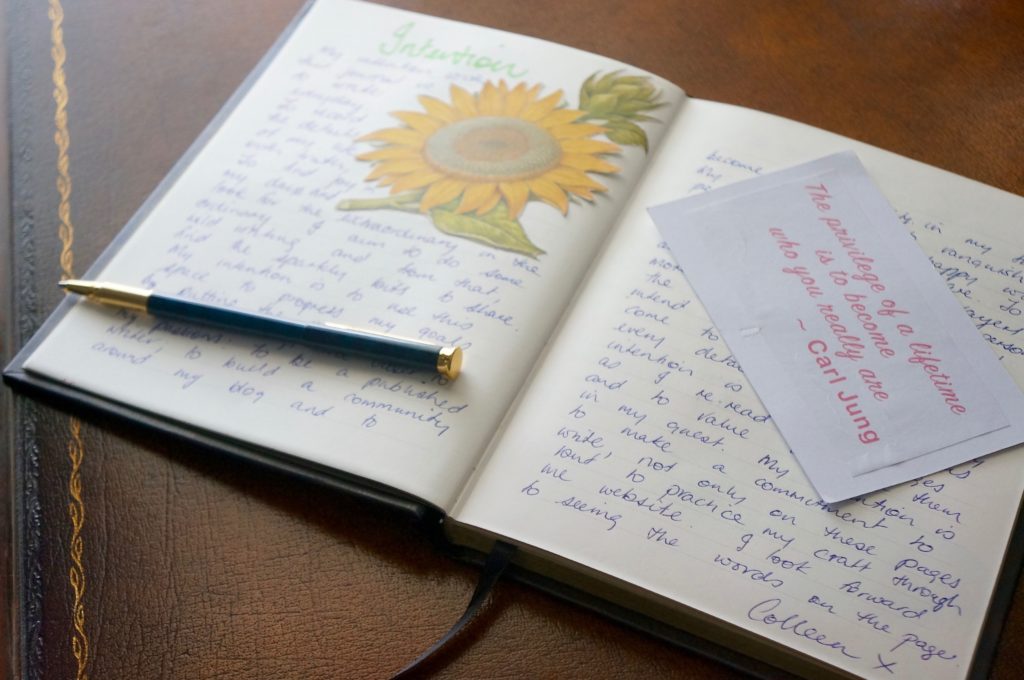 I've been writing a journal consistently for a year now. It's a private space where I record my dreams and wishes, my complaints and disappointments and my sorrows and joys. It's truly the ideal friend — a good listener, non-judgemental, always there when you need her, she invites me to write my way through challenges and helps me discover solutions which sometimes appear serendipitously on the page. And the most unexpected and delightful benefit of writing a daily journal has been the flourishing of creativity in all areas in my life.
For a long time I wasn't clear about what really mattered to me. I knew I wasn't the person I wanted to be but I didn't know who that person could be. Journal writing was the catalyst for a shift in imagination. The daily writing helped to clear the clutter from my mind, fostered new ways of thinking about my life, and helped me to create a foundation for becoming who I really am. It opened the door to new possibilities, allowed my creativity to flourish.
This passage hasn't been an easy one —inertia, resistance, and fear were my friends for a while. You can read my story about how I managed to vanquish these old foes and step onto the path toward a wholehearted life, at Quiet Writing
Writing a journal didn't come naturally to me. It's been a battle. I fought the hellion of resistance and my lack of discipline to even show up at my desk and come to the page. And the wrestle with the demon of perfectionism is an ongoing struggle. This process of self-discovery required a helping hand — new mentors, inspiring collaborators were called for. Books have been companions and teachers throughout my life so it was the place I turned to for help.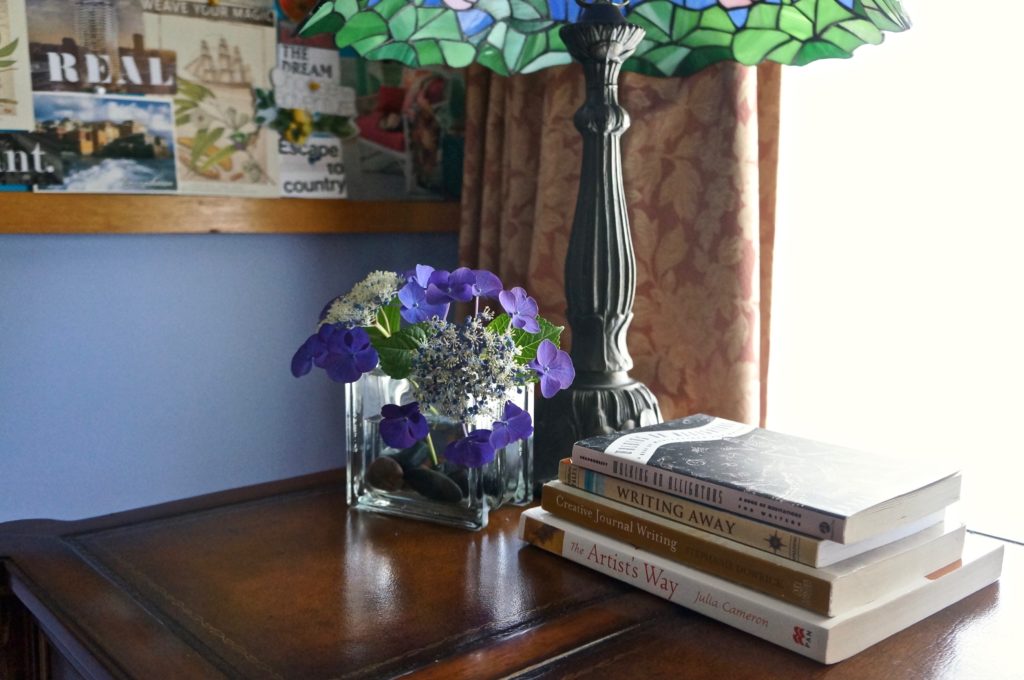 I first discovered journal writing through Julia Cameron's book, The Artist's Way. But I wasn't ready for it. I was sceptical that writing three pages could free my captive creativity and I found the artist dates too confounding in my moribund state. I also didn't have the discipline to see the twelve week course through.
However, Cameron's 'Morning pages' (three pages of stream-of-consciousness writing in the morning) did help me to shrug off my corporate writer, my perfectionist self, for a while. And a quote by Elizabeth Kübler-Ross in Cameron's book touched a chord with me even though at the time I didn't know what it meant or how to achieve this state:
Learn to get in touch with the silence within yourself and know that everything in this life has a purpose.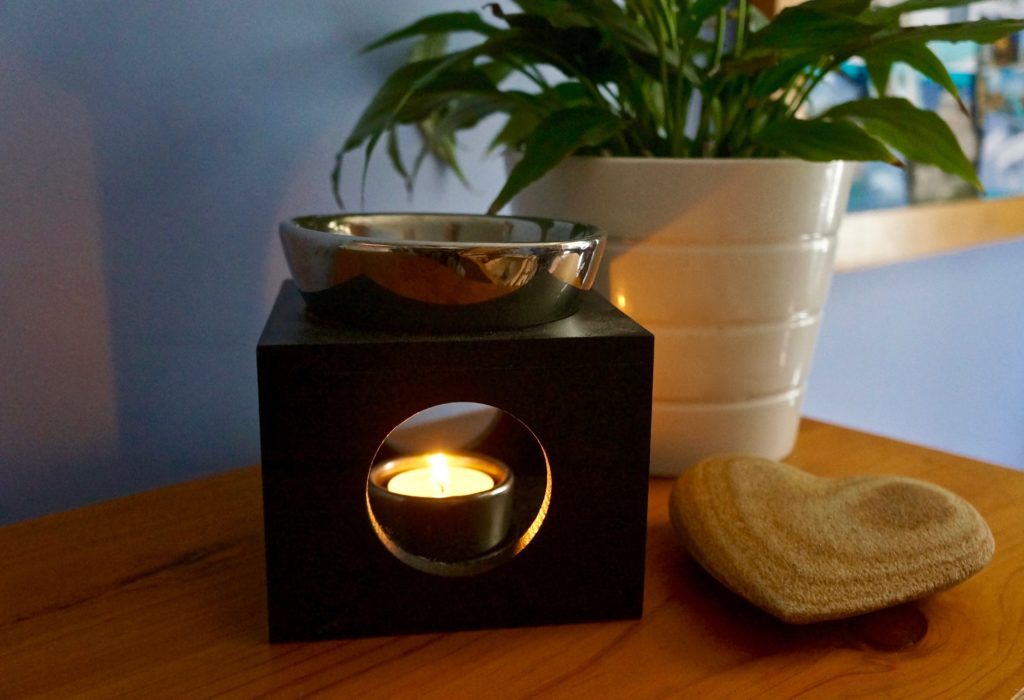 Janet Connor's Writing down your soul was also edifying. Connor's suggestions for showing up were simple and practical. They helped me create a daily ritual for writing my journal which was meditative and calming. I arrived at my desk each morning, lit a candle in my oil burner with a few drops of whichever essential oil spoke to me that day, sat down, and took a few deep breaths. I read a page from Susan Shaughnessy's Walking on alligators, a book of meditations for writers (always inspiring) and opened my journal. Connor says to write a salutation as you would begin a letter. Mine was, and still is, Dear Friend. I love that it's like beginning a conversation with a dear friend which is how I do see my journal.
I only read the first part of the book closely as many of the questions and exercises seemed too profound for my situation. I just began to write whatever came into my mind. But It didn't feel satisfying. I continued with this for a while but looked for another mentor. I needed a guide who could show me how to free my captive creativity.
Lavinia Spalding's Writing Away had been on my shelf for a while. The subheading "A creative guide to awakening the journal writing traveller" caught my eye. It's wonderful sometimes isn't it, when help arrives serendipitously just when you need it? Although aimed at travellers, Lavinia has many pertinent suggestions for the stay-at-home journal writer. One that I love is her invitation to view your everyday life as a journey and travel as an ongoing state of mind.
She says the journal,
"is a safe container for astonishing discoveries and the life lessons we take away from them. We write words in an empty book, and an inanimate object is transformed into a living, breathing memoir. In turn, as we write, the journal transforms us. It allows us to instantly process impressions, which leads to a more examined layer of consciousness in both the present and the future. It's a relationship…
Yes, a relationship with an intimate friend.
One of the biggest take-aways from Writing Away was to use all your senses. It wakes you up, giving that moment a three dimensional impression. I regret not reading this book earlier and keeping a journal on my trips to Italy. I relied so much on my camera to capture scenes and places but a photo doesn't remind you how you felt in that moment, the sounds of the market place, or what it smelt like. Smell is such an evocative sensation which can bring you to a halt with memories of that moment or situation.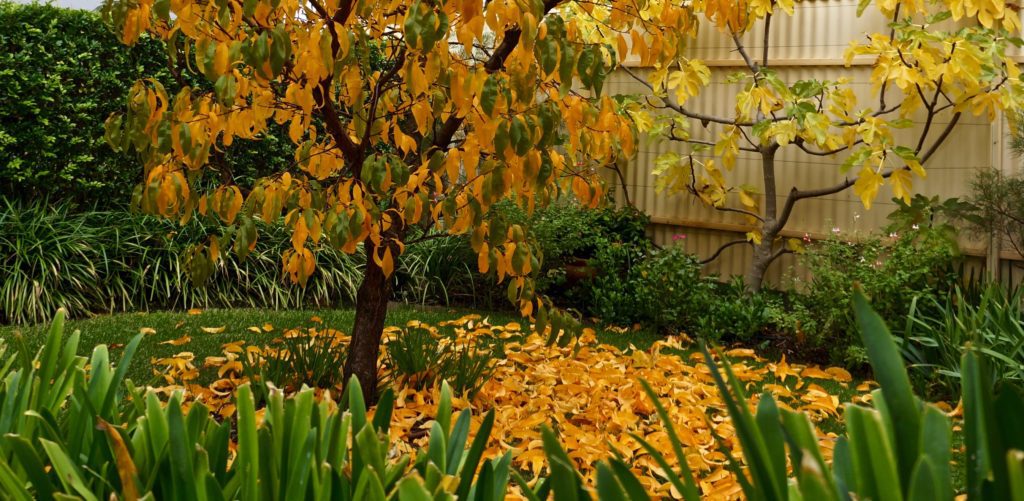 Autumn 2016 and the leaves on the nectarine tree in front of my window were turning shades of gold. I was showing up at my desk, determined to get into the swing of this journal writing thing. But it was still laboured. Until I found my most influential writing mentor.
I came across Stephanie Dowrick's Creative journal writing – the art and heart of reflection in the library. Her book was written for me. Everyday situations, engaging exercises, insights and practical suggestions that resonated with me. Journal writing, she says,
 …will train and hone your eye for beauty. it will invite you into the present moment (while also allowing you to roam your past). It will let you re-experience awe and wonder. It will let you intensify and renew your pleasure in events and situations that have gone well. It will support your recovery (and the gaining of wisdom) from the times you wish had never happened.
Suddenly I felt a new freedom — to explore what really mattered to me, to ask new questions, to begin a wild writing adventure.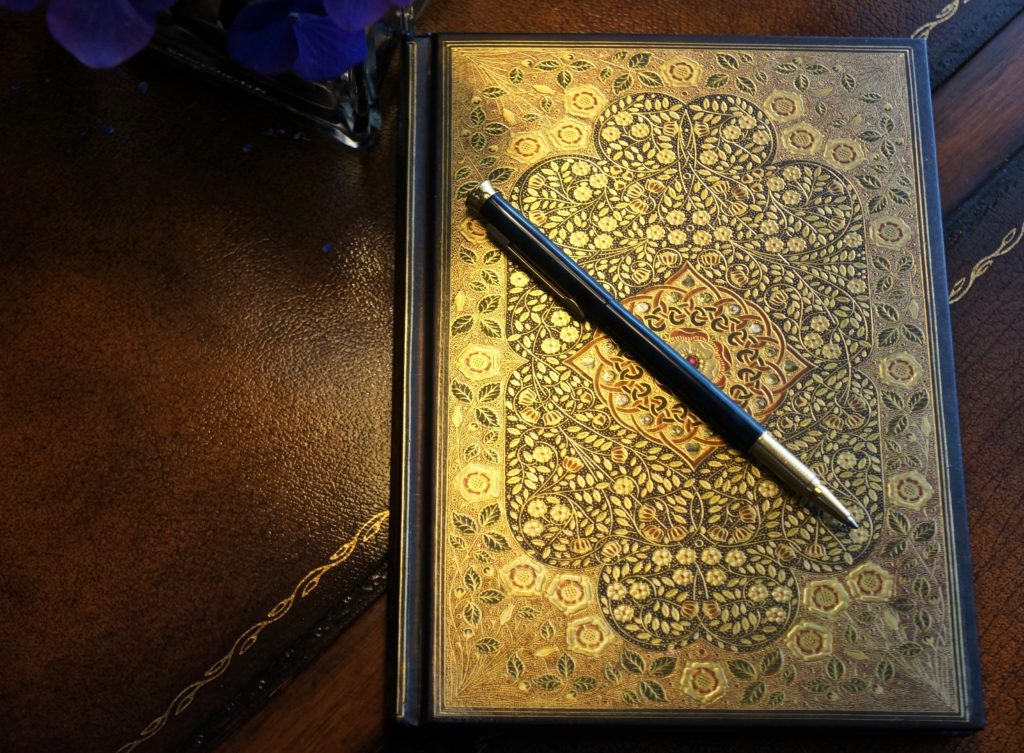 I bought a beautiful journal, found a pen I loved and followed the exercises and suggestions in the book. It was the beginning of something special. The exercises brought the ink flowing onto the page and this wild writing sometimes lead me to ideas I didn't know I had, sparked connections I hadn't seen before and gave meaning and richness to situations and events I'd brushed aside as insignificant.
I felt a flourishing of creativity and a confidence to try new things. It was a shift in imagination!
I've had a secret longing to learn to draw for decades and always dismissed the desire as I thought I didn't have the talent nor the creativity for it. Until recently. I took the plunge and signed up to an online course to find out once and for all if I had even a skerrick of ability. I discovered that anyone can learn to draw, you just need to be taught some techniques and the rest is practice. What a prodigious surprise!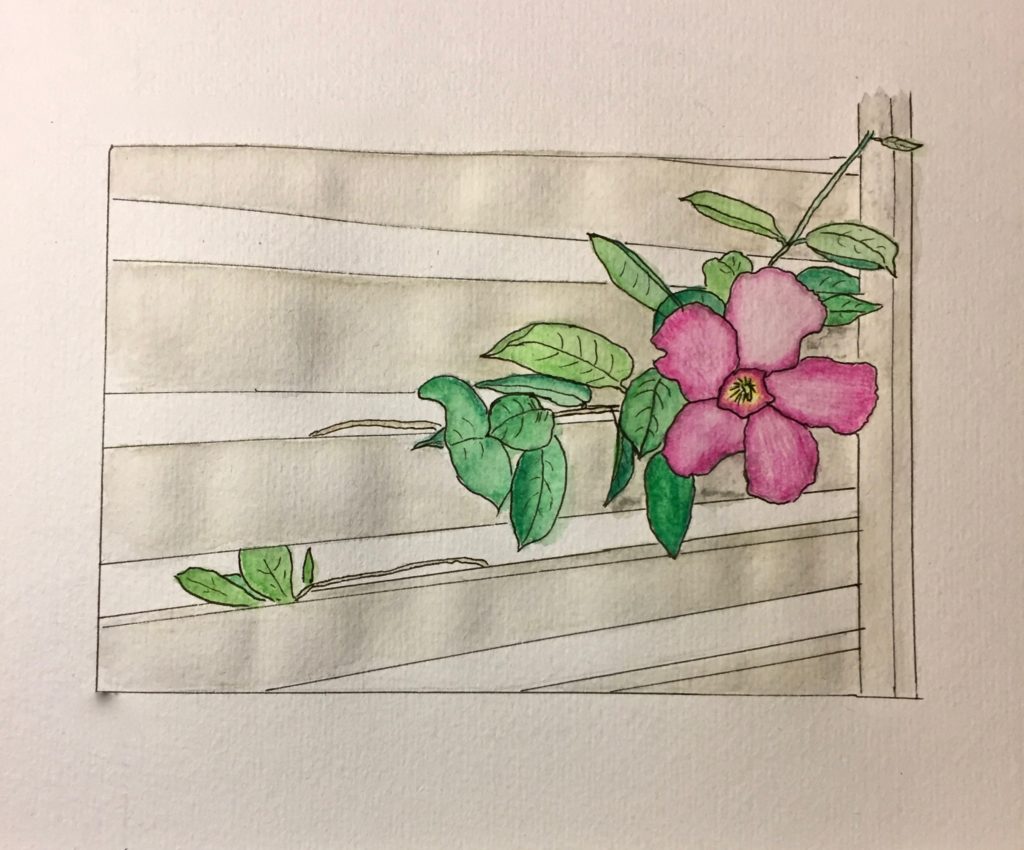 Writing a journal is creative. It's instinctive — your pen moves across the page almost of its own volition, no thinking deeply, or censoring thoughts, or pausing for the right word. It's woken me up, showed me what it means to be alive. Journal writing has guided and helped me to flourish in many ways: I've achieved clarity on my purpose, the freedom to explore what matters to me, I've developed my intuition, and let go of the person I thought I should be. It's helped me to create space to find out who I really want to become. It's helped me to create a vision for living a wholehearted life, a passionate life.
Are you a journal writer? In what ways has writing your journal helped you? Please drop me a line in the comments, I'd love to hear your experience.