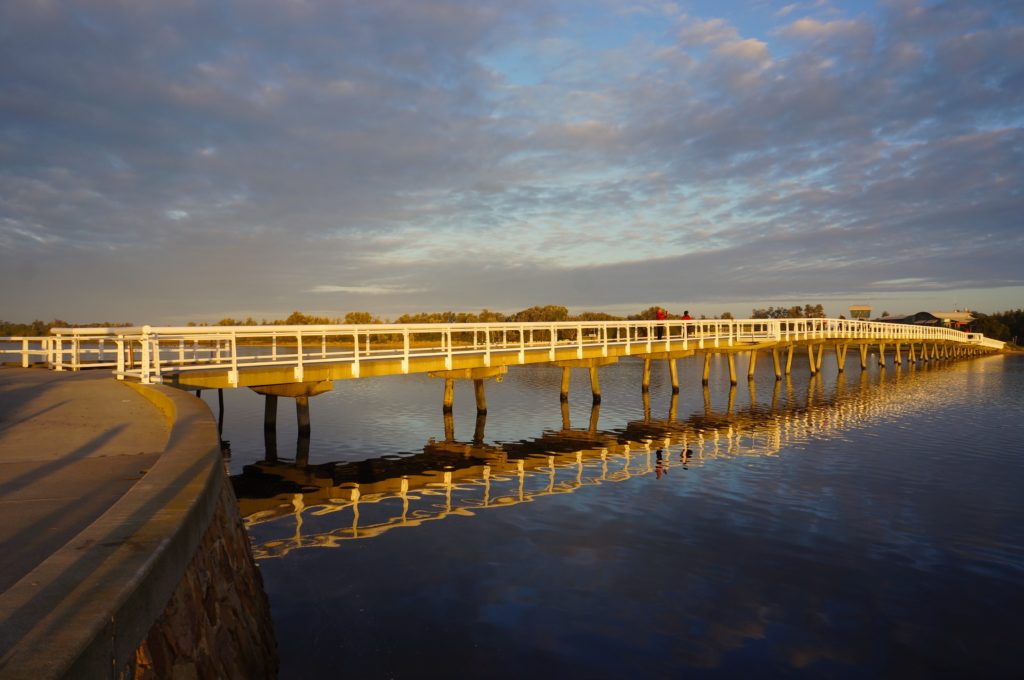 More important than the quest for certainty is the quest for clarity.
                                                              ∼  Francois Gautier
For some time now Amore and I have been on a quest to discover a new place to live. Initially we thought that we'd find the perfect spot in our home state of South Australia, but we found no properties which matched our criteria as ideal 'dream house' locations. Admittedly, our criteria are pretty strict and although we love tons of things about South Australia, with hindsight, it was never going to make the cut. We decided to expand our exploration and discovery quest to the New South Wales and Victorian coasts.
We've just returned from our road trip which included a drive along the Great Ocean Road, an area I've long wanted to visit. This is the story of that exploration told mainly in pictures because, well, the old cliche 'a picture is worth a thousand words' is truely felicitous here.
When we left Adelaide we were on a mission. This seemed to stimulate a different perspective — it was like seeing the countryside with fresh eyes. We were charmed and awed in equal measure by Aussie icons and the everyday as we drove through the lucky country.
I'm so grateful to live where I live!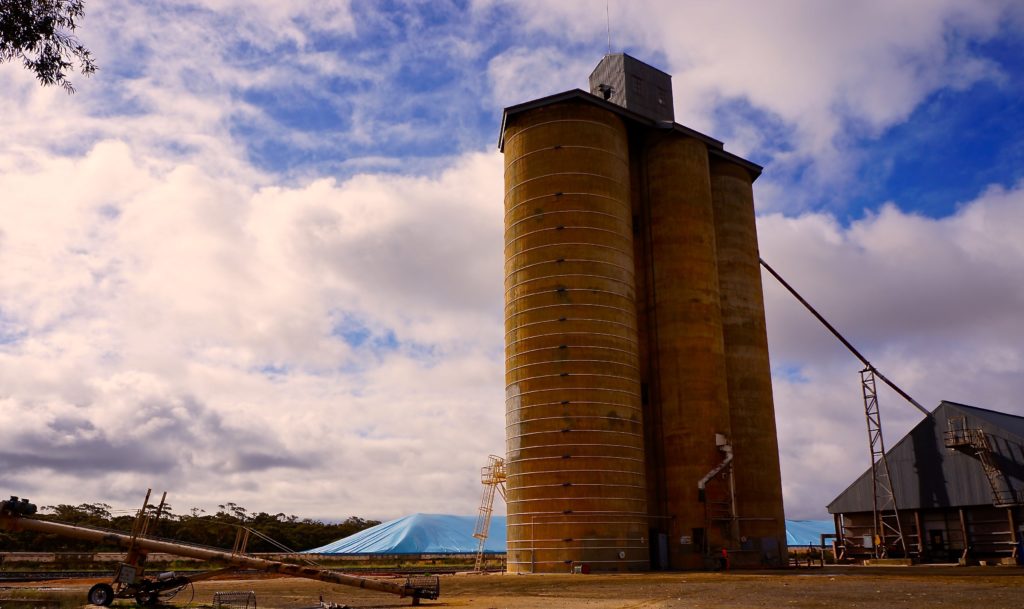 The Mighty Murray River showed itself in Tooleybuc (what a great Aussie name!). Our longest river and the third longest navigable river in the world after the Amazon and the Nile — yet we haven't taken adequate care of it even though Australians depend on it for our survival. And although it's mighty and at times, magnificent, I'm not enamoured by the Murray's sluggish flow and greenish colour.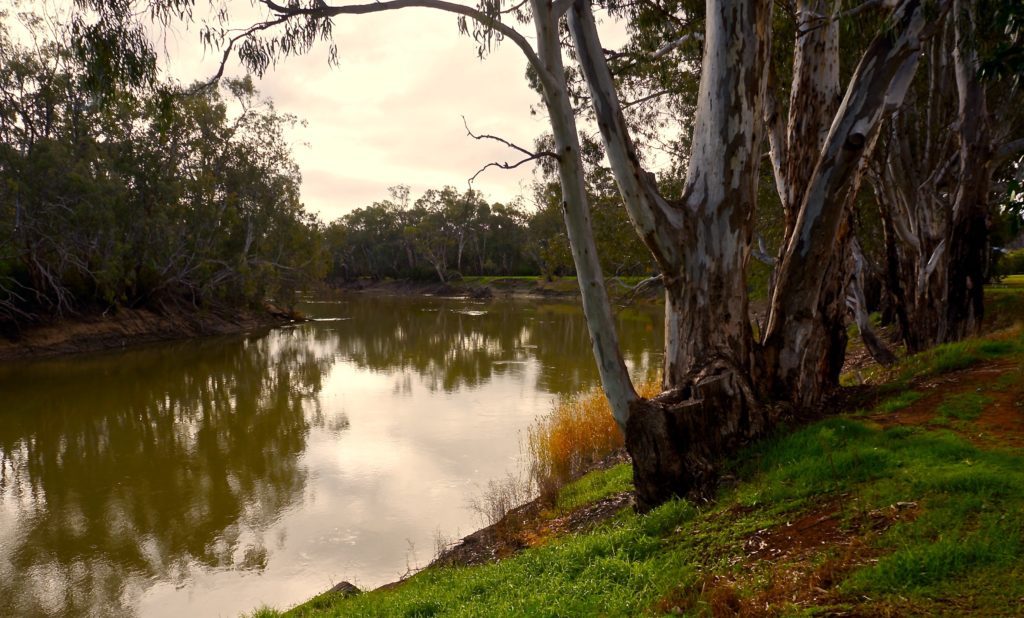 I must admit that as the countryside changed, driving first through South Australia, New South Wales then Victoria, so did our affections. Although in the end, New South Wales won the prize.
How could it not?
The south coast of New South Wales in the middle of winter ticked all our boxes — lush green, rolling hills, clear flowing rivers, picturesque towns and interesting beaches with clean white sand.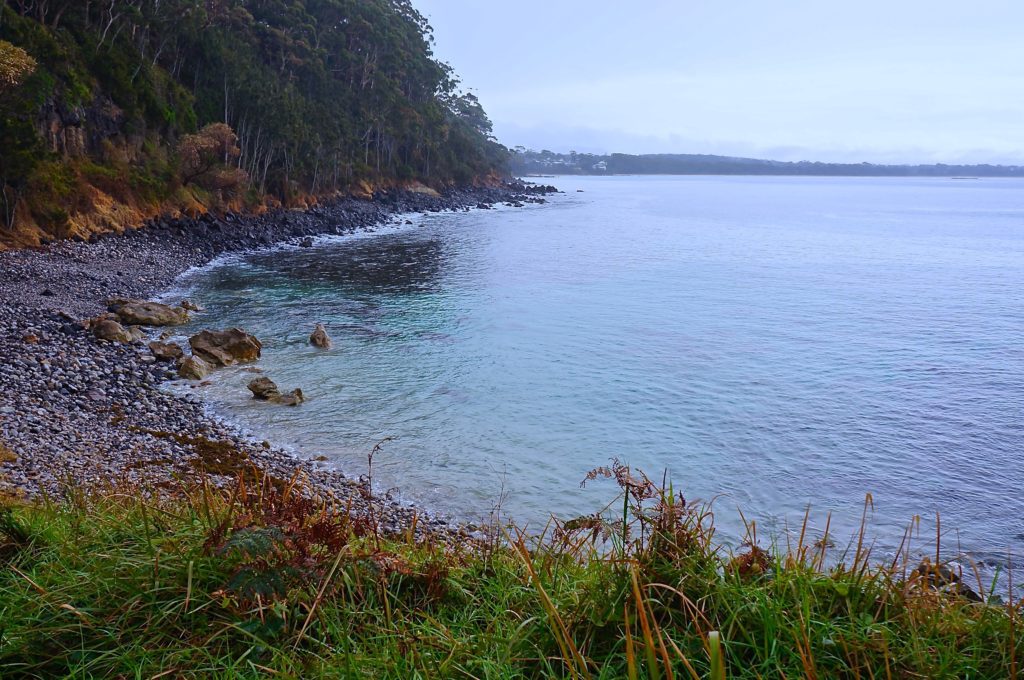 One of our must-haves is a location close to a river and a swimming beach. Somewhere to walk the princess dog, go for a swim and even chuck in a line for a freshly caught lunch.
I'm grateful. Have I said that already?
Well, we do live in the lucky country and there are so many special places that we take for granted. Clean beaches with hardly a soul on them, clear running rivers that we sometimes forget that we should protect, thousands of kilometres of forests and so much space that we can afford to share it with others who are less fortunate.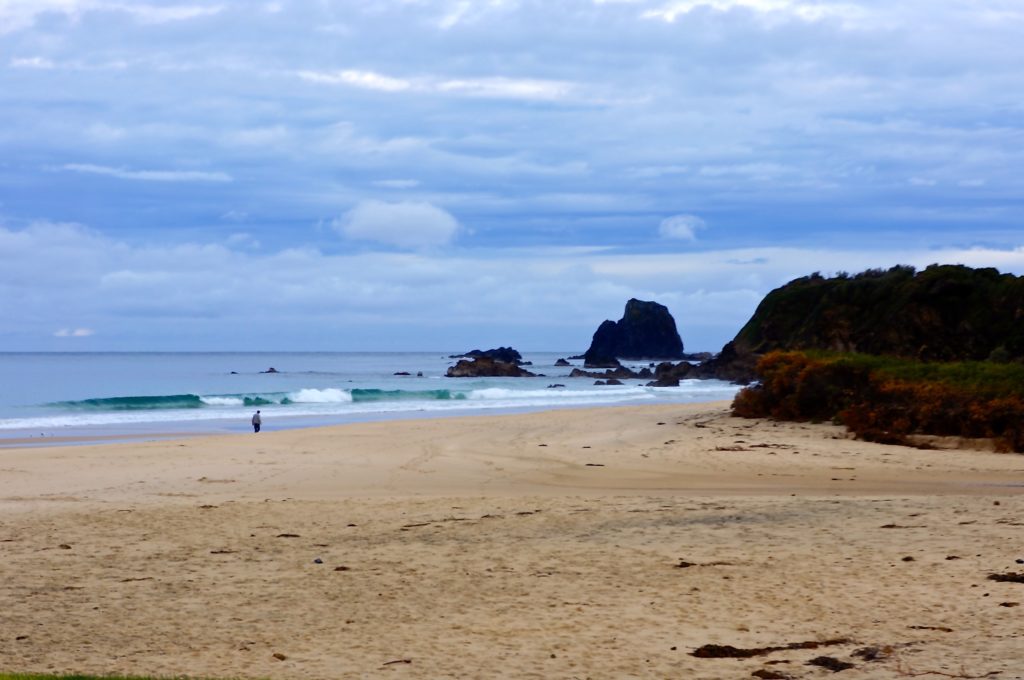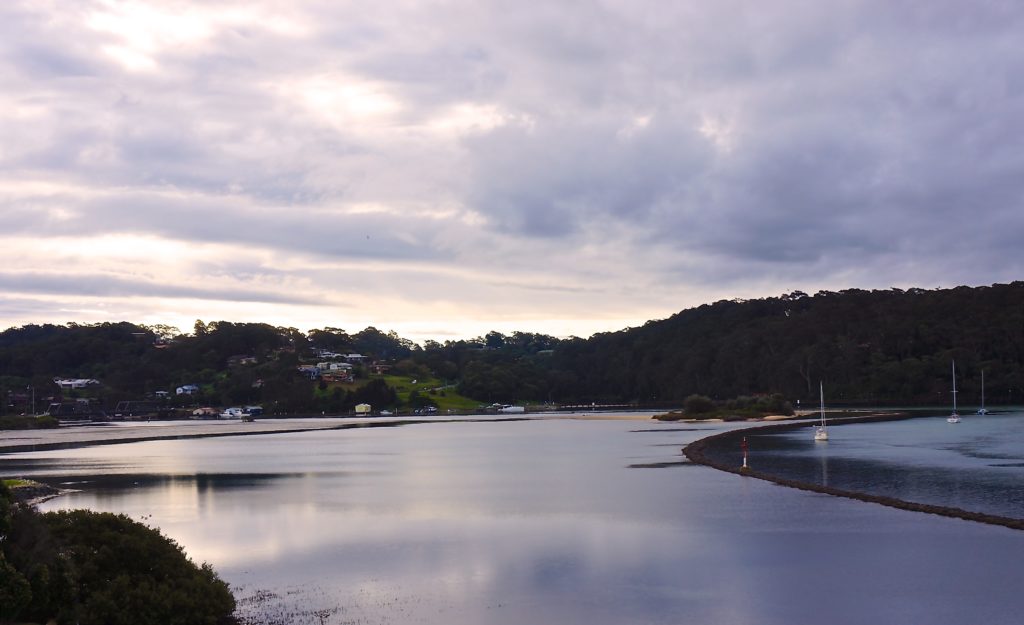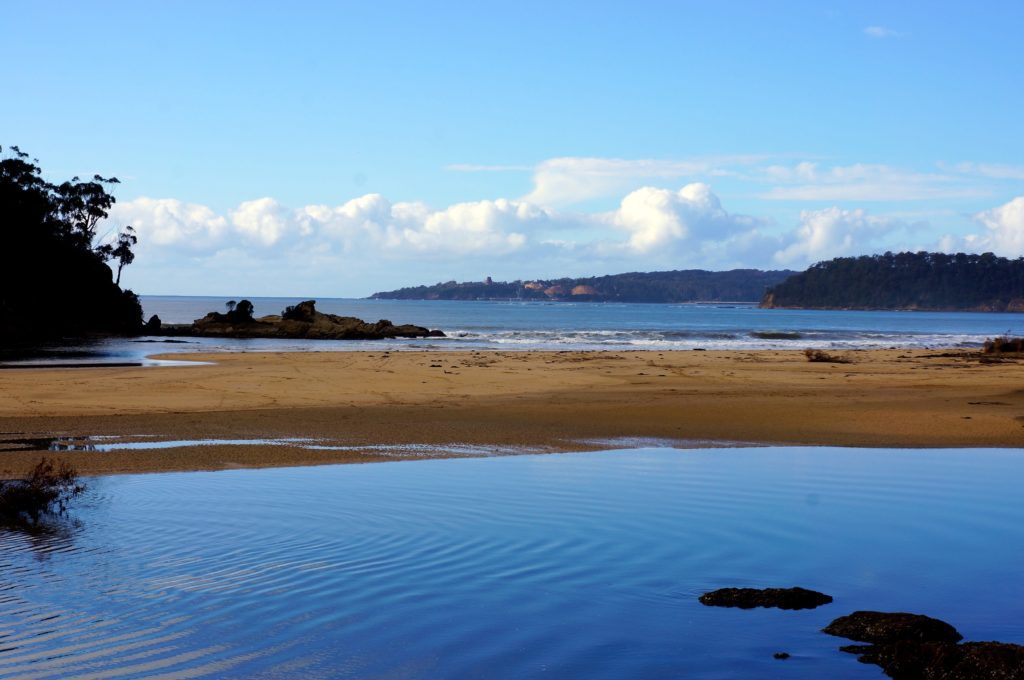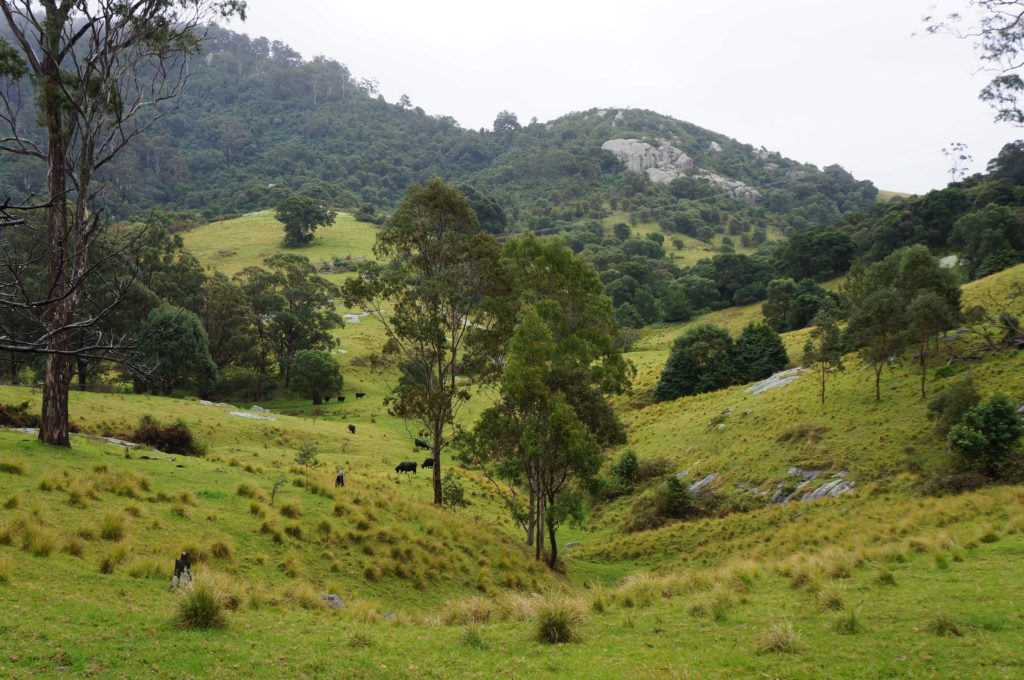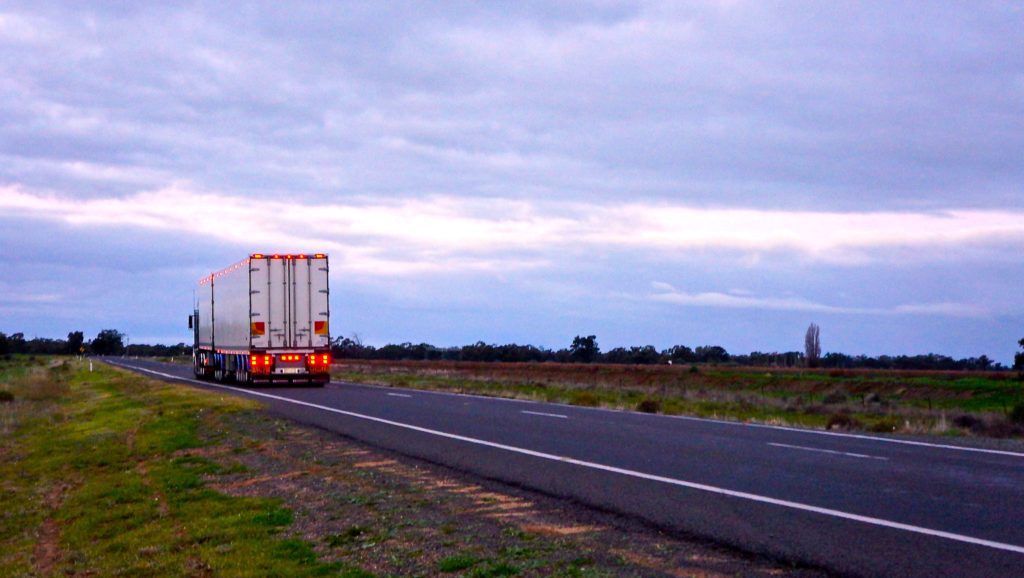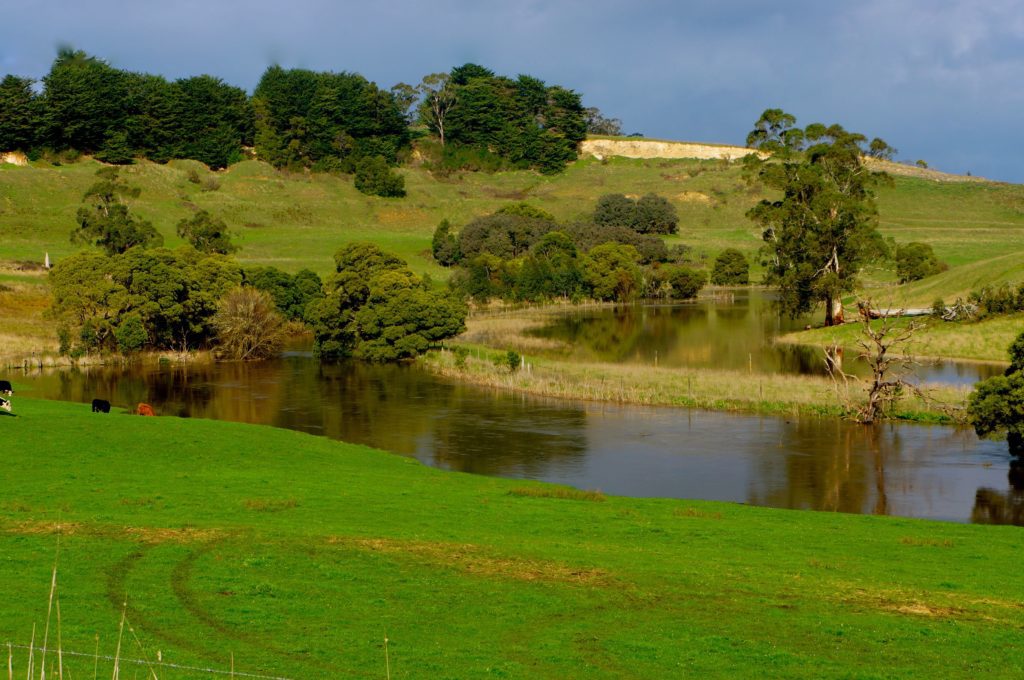 The rain that accompanied us along the coast of New south Wales was now joined by strong winds  as we approached the Great Ocean Road. Nothing prepared us for the magnificence and power of nature along this stretch of the Victorian coast. A number of other adjectives come to mind — majestic, stupendous, awe-inspiring, breathtaking and wondrous.
Truely spectacular!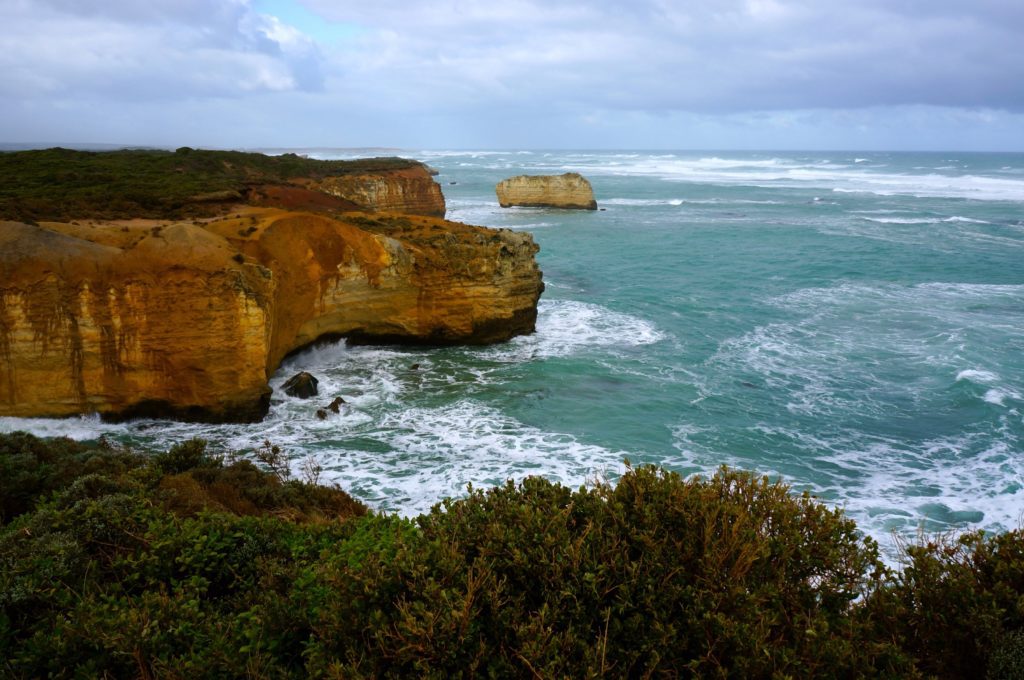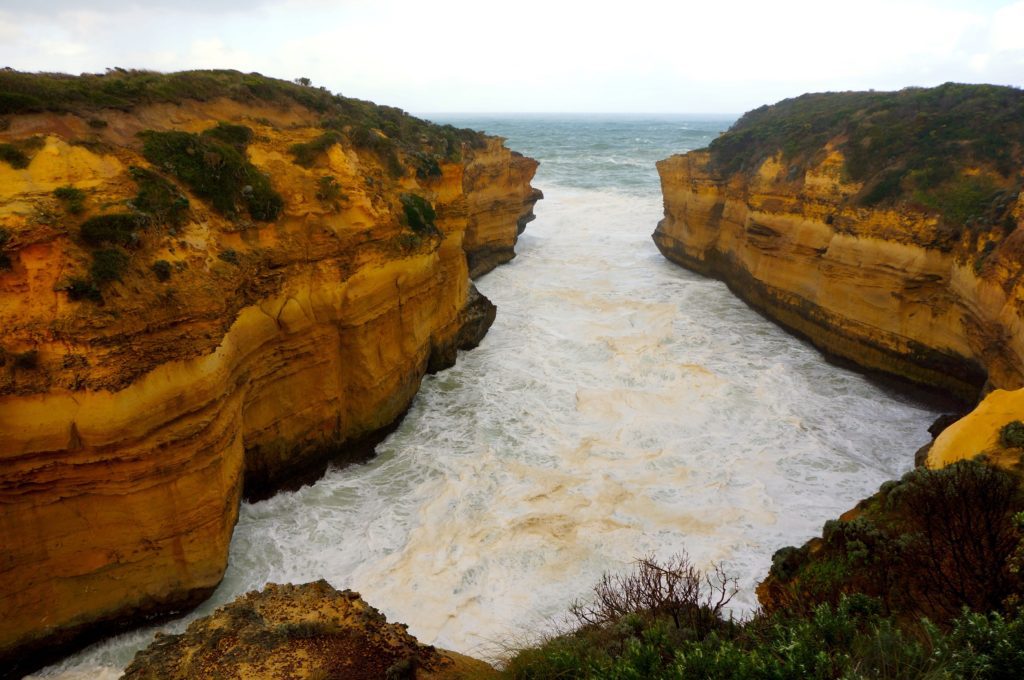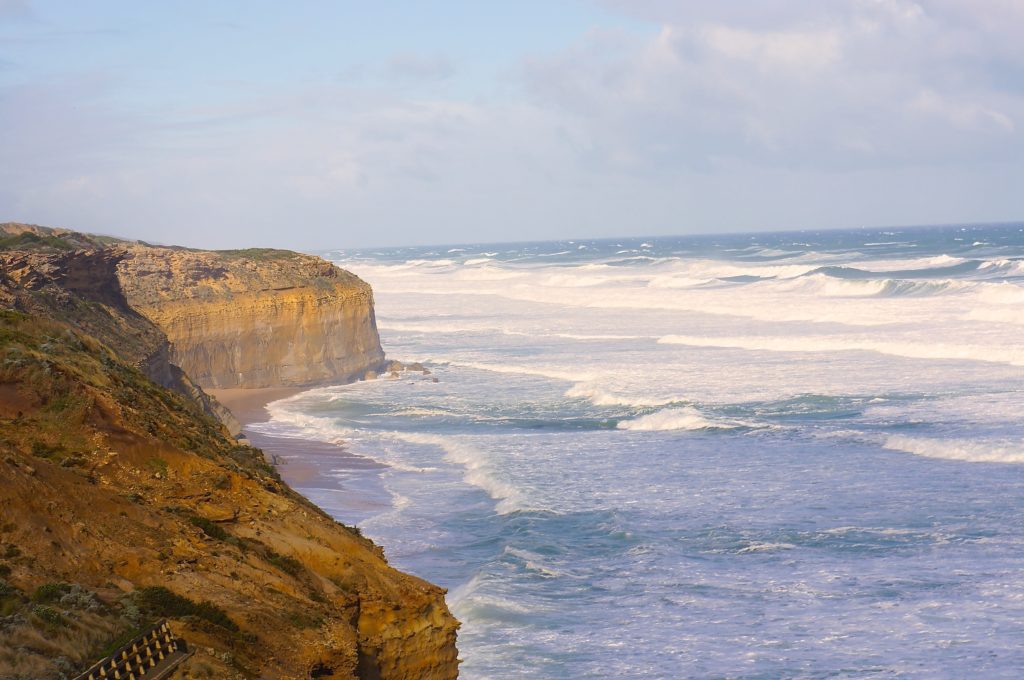 Our final stop in this exploration and discovery quest was Port Fairy in Victoria. My thoughts are that the fairies must have had a hand in the making of this little town. Picturesque, charming, lovely! As a town it tickled my fancy but it didn't meet a number of essential criteria, so. . . another one crossed off the list.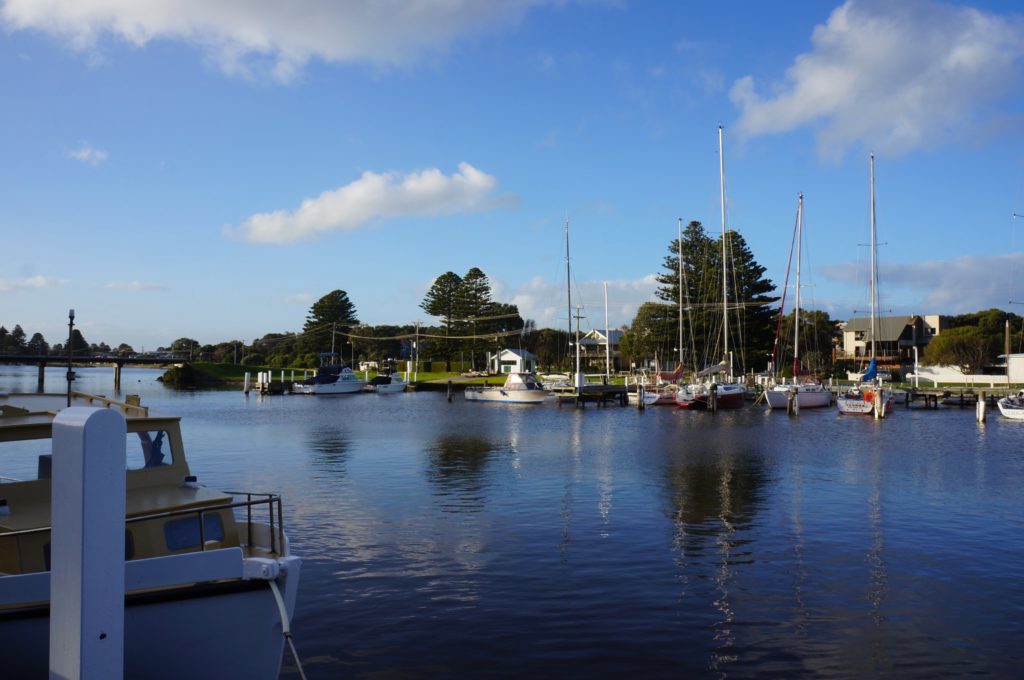 Our quest revealed a number of surprises. First, we thought Victoria would be the place for us — but although some areas were beautiful, they didn't meet our criteria. Second, although we've always loved the south coast of NSW, we never considered it as a place to live. And last but by no means least, the Great Ocean Road turned out to be even more spectacular and awe-inspiring than I could have imagined.
We've inched a bit closer in our odyssey — to find that place, to live the life we want to live. But the road is still long — there's more research, more work, more to discover.
I'm happy and grateful for this experience.