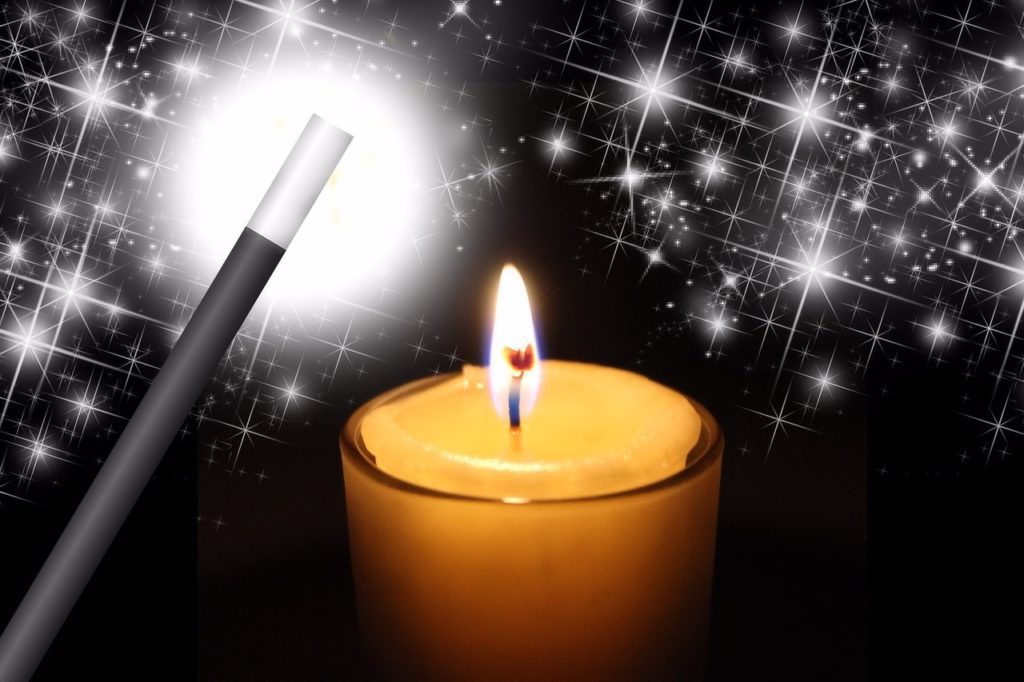 He is a dull observer whose experience has not taught him the reality and force of magic . . .
                                                                                                            ~  Ralph Waldo Emerson
Marie Kondo has been my guide to start bringing magic to my life. Her book, The life-changing magic of tidying has been the spark to motivate me with the first item on my list to begin living a passionate life.
Ok, I know that tidying can be a chore and I'm already a bit of a neat freak. But this is about CLUTTER. You know, the stuff that you accumulate and find space for because you think it's going to make your life better, easier, happier. . . But in fact, this stuff, which has been filling our cupboards, rooms, and shed, for the past 20 years without being loved or used, hasn't made our lives better, easier, or happier.
The thought of decluttering was daunting because we have a big house with lots of built-in cupboards, which on the one hand makes it easier to look tidy (all you need to do is stuff it out of sight) but on the other, these possessions have used up the available space in our cupboards.
Goals for tidying
We thought about the lifestyle that we aspire to and came up with some goals we could achieve though tidying:
• live a simpler life
• be inspired by the things which surround us
• work at something that we love
• pay attention to our intentions
• be happy
We want to travel light, keeping only the things which are necessary and intact, and those which bring us joy.
Tidying in the right order
Kondo's cardinal rule is to tidy in the right order. She says there are only two tasks: discarding and deciding where to store things. And discarding must come first – don't even think about where to put things.
But the idea is not to focus on what to throw away but to choose what you want to keep. And the best way to choose what to keep is to handle each item and ask: "does this give me joy?"
Yes, we thought, this fits well with our goals for tidying.
Of course, the logical point to start tidying is room by room. "No," says Kondo. She recommends that you should think of tidying in terms of category. Collect all those items from wherever they are stored and spread them on the floor in one place.
Best sequence for tidying:
1. clothes
2. books and papers
3. miscellaneous items
4. keepsakes and sentimental items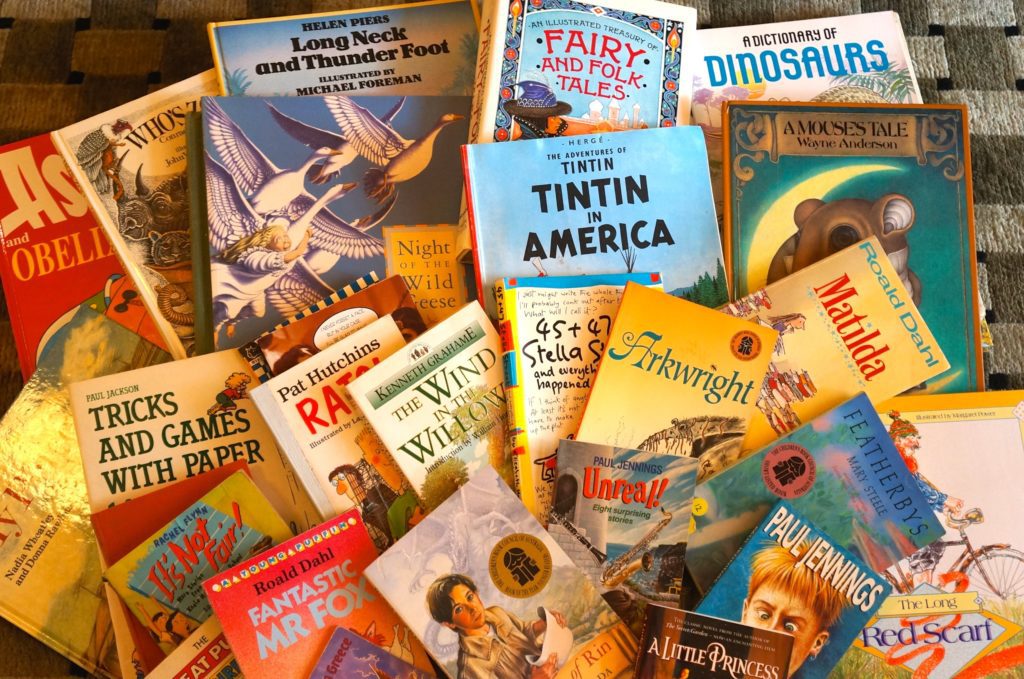 Does this give me joy?
We started with the simplest —Amore's clothes. Simplest, because he has the least. Even so, we were shocked at the pile of jumpers, shirts and pants, old t-shirts and socks to discard.
Next, my clothes. This category had to be broken down into sub-categories like jackets, skirts and dresses, pants, shirts and tops, and so on, because (I'm ashamed to say) there were so many. There were even clothes stored in suitcases in the top cupboard of our wardrobe from more than 20 years ago. I haven't finished sorting the clothes yet but a number of bags and a couple of large suitcases filled with our discarded clothes were taken to our local charity shop.
We are only at the beginning of our tidying. Marie Kondo believes that the process may take up to six months. But I don't think I would like to still be at it after four months. So I'll have to think of a way to speed up the sorting. And I'm not looking forward to the next category — books.
Books are an essential part of my life. During our search for clothes around the house, we came across boxes of children's books — from picture books for babies, to fairy tales, books about magic, to old editions of The Guinness Book of Records.
Marie Kondo seems rather ruthless when it comes to which books you choose to keep. She says that we read books for the experience of reading so those you've read have already been experienced. These should be discarded. This goes for unread books as well. Kondo only has around 30 books in her collection. She went through a number of processes to cull her collection, even ripping out pages which she liked and slipping them into a file.
Sacrilege!
I have to disagree with her premise that we read books for the experience of reading. When I was young, books were my friends. They kept me company and yielded the gift of knowledge of things, places and people beyond my small world. Through books, my imagination took me to far away places, to new friends and on crazy adventures.
In her book The wave in the mind, writer Ursula K Le Guin says," Words are the wings both intellect and imagination fly on." I've been a reader since the age of four using my imagination to escape to exotic places and people. And, through words, I believe I'm a stronger, wiser person.
Perhaps Marie Kondo didn't have the pleasure of snuggling up with a book in her childhood or through the words on the page, experience the delight in letting her imagination fly.
So, although there will be a cull, there are many books on my bookshelves — read and unread — which still give me joy. Ok, so maybe I won't re-read all of them in the next few months, but I couldn't see myself with a paltry 30 books in my collection. Besides, I'm sentimental. There's a well-thumbed copy of The Hobbit which I read each night to my children on a year-long trip around Australia when they were young. Just looking at it brings back lovely memories!
As for papers, Kondo's method for sorting them is to throw them away. Personal letters, diaries and papers with sentimental value are not included in this group. Her filing method for the papers you're keeping is to divide them into two categories — those that need to be saved (like insurance policies and contracts), and those that need to be dealt with. Those to be saved are categorised further into frequently and infrequently used papers.
The infrequently used papers are stored together (no need to organise them further) in a container or folder and the frequently used papers are categorised further. All papers in each category are stored together in a folder or container.
Hmm… seems we won't be needing the filing cabinet anymore!
In my continuing process of tidying, I think that Kondo's premise of asking of my possessions: "does this give me joy?" is a good one, although I don't think that I could be as ruthless in discarding as she is.
I believe tidying will simplify my life, I'll be happier and I'll certainly have a cleaner house! Hopefully, the process will help me achieve the other goals as well.
And yes, I do think that tidying and owning less will bring magic to my life.