[dropcap size=dropcap]A[/dropcap] beautiful day for a walk in the vineyards of Valpolicella, in the foothills of the Alps, just west of Verona and between the mountains and Lake Garda. Winemaking in the region has existed since around the time of the ancient Greeks. The Valpolicella region is colloquially called the "pearl of Verona" (La perla di Verona).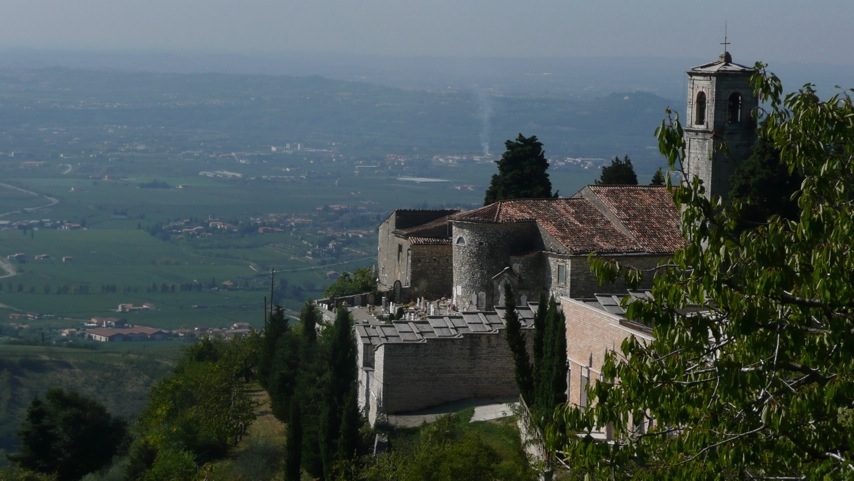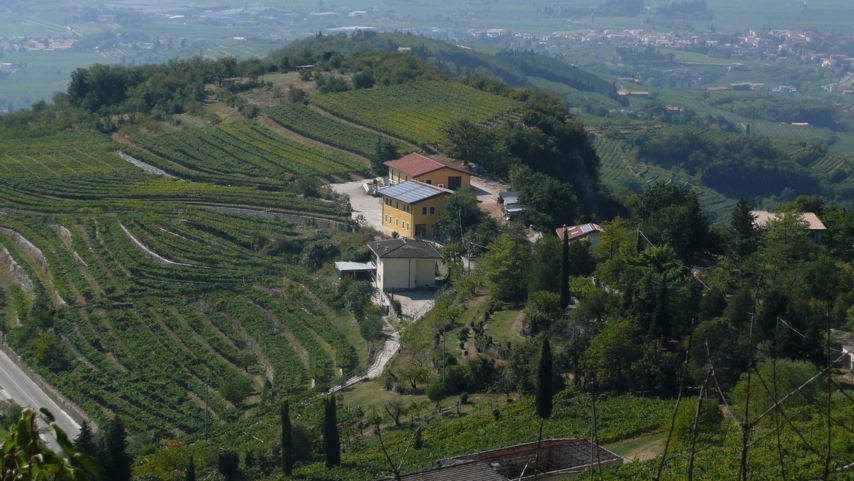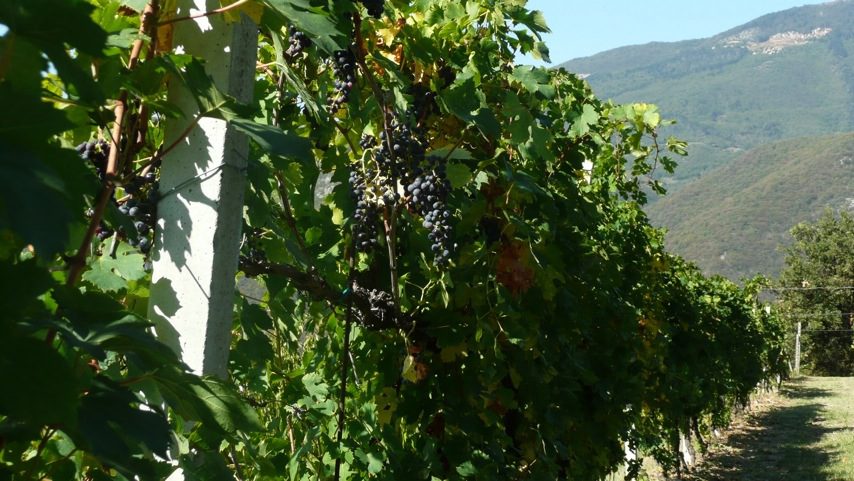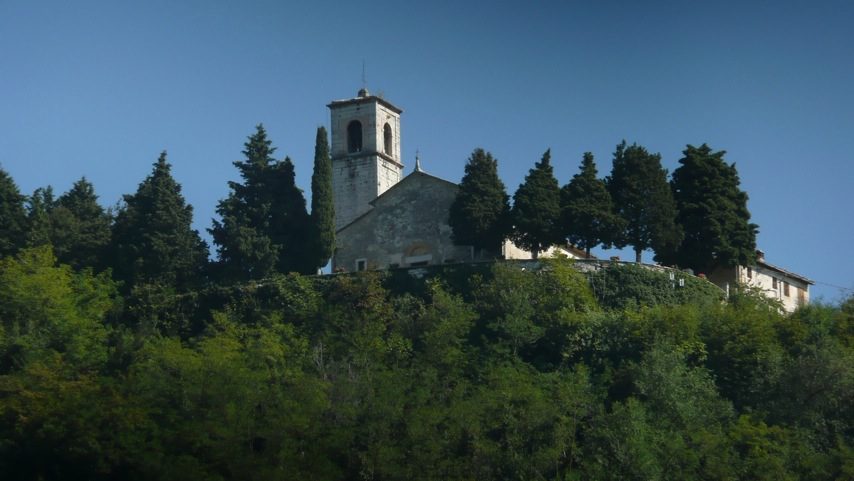 The red wine known as Valpolicella is typically made from three grape varietals: Corvina Veronese, Rondinella, and Molinara. They are lively, table wines with full bouquets…I plan to taste a few next week when we have an excursion to a cantina and a degustation.
Troy, Hannah and I enjoyed the passeggiata with Gaia and Giacomo, two of our fantastic teachers, from the town of Marano di Valpolicella along paths through the vineyards to a beautiful church, La chiesa di Santa Maria di Valverde at the top of a hill. The church is famous in Verona for weddings…what a beautiful setting to be married! I hope the vine-growers don't mind that we pinched a few bunches of their delicious grapes as we walked along.
Cin cin …Isabella