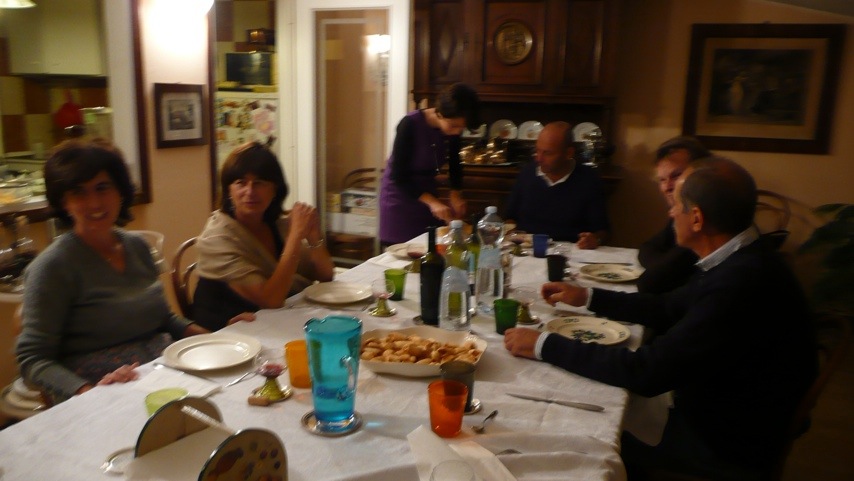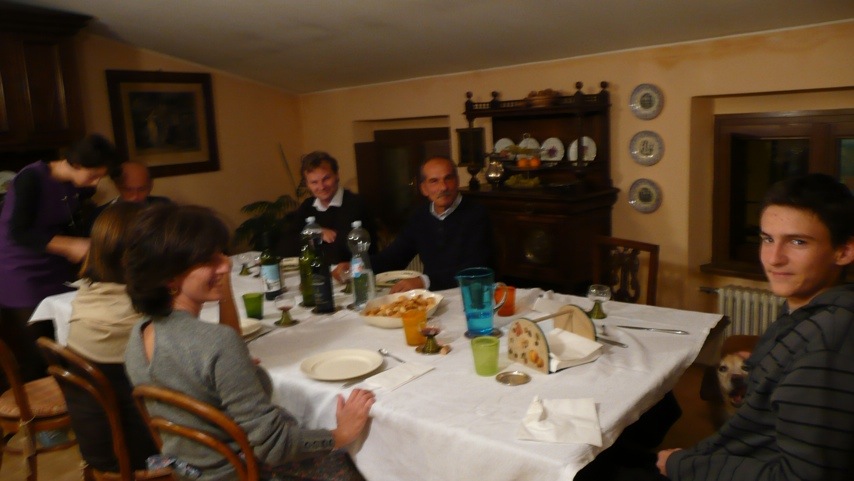 Friday night in Verona and we are invited for dinner with Lodovica and her family and friends. Gnocchi – which I am helping to prepare – is on the menu.
First, a mountain of potatoes are boiled, then flour is added and the two are kneaded into a soft dough. Quantities are not exact as Lodovica works by touch. At first I am awkward with my rolling, but it becomes easier and my gnocchi look almost as good as theirs. The gnocchi are dropped into a pot of boiling water and they rise to the surface almost immediately. And, after adding butter and a little cheese, dinner is ready!
The are eight of us for dinner. Lodovica, Wolfie, the two teenagers Carlo and Charlie, good friends Paola and Giorgio and Timo and me. The table is set beautifully, water and wine…a number of different bottles as Giorgio is a VIP in the wine industry and loves his wine.
The gnocchi is served two ways…grated parmigiano, with or without cinnamon (cannella) or with tomato sauce (sugo di pomodoro)…not the stuff that Aussies put on their barbecued sausages!!
Next is a savory tart with prosciutto and mushrooms and a delicious crispy crust. More wine is poured and the conversation continues in both English and Italian. No one seems to have a problem understanding each other, perhaps it's the wine…
We finish the meal with a creme caramel…not a typical Italian dessert, but delicious, served with a sweet, bubbly wine.
Lodovica and Wolfie's children have beautiful manners, it's a pleasure spending time with them…so different from many Aussie kids. Charlie comments that Timo looks just like Patrick Swayze – it's the second time in Italia that this comparison has been made – he laughs.
It seems the night is not over yet as we are walking over the road to Paola and Giorgio's house to see some history. They have a remnant of the city wall in their house. Not only that; cellars, a bomb shelter, what used to be stables, a well for fresh water and rooms of grand proportions. More wine is opened, and then Grappa and another liquor made with 100 herbs…tastes vile! Giorgio wants the night to continue, but finally we say basta and goodnight. To our Veronese friends, thank you for a lovely evening!
Buona notte …Isabella