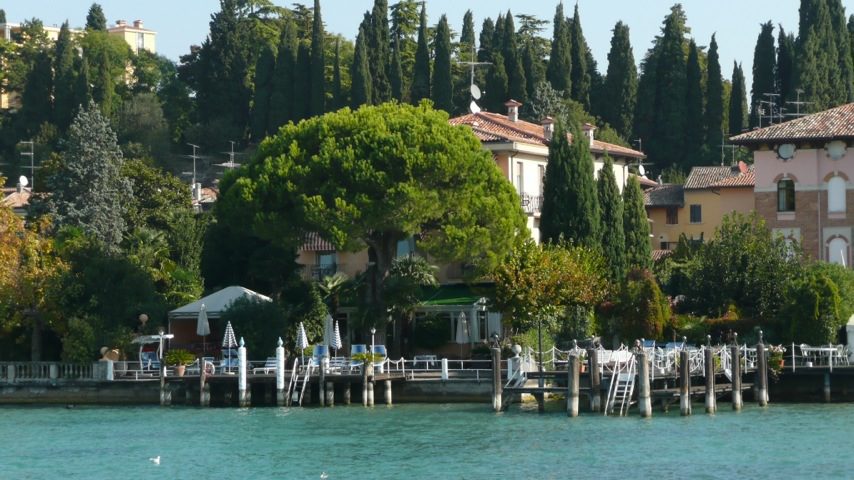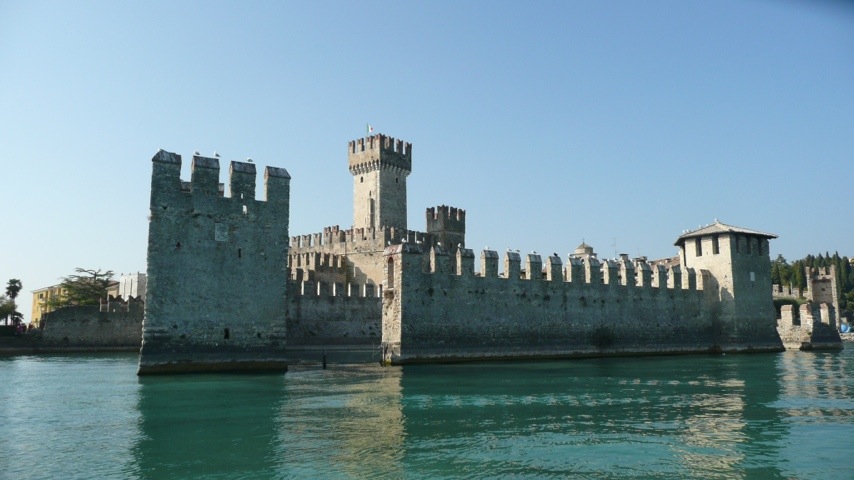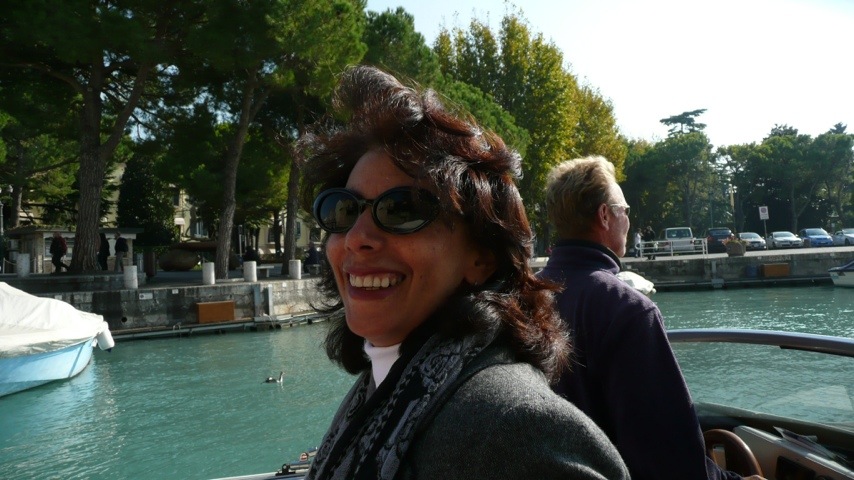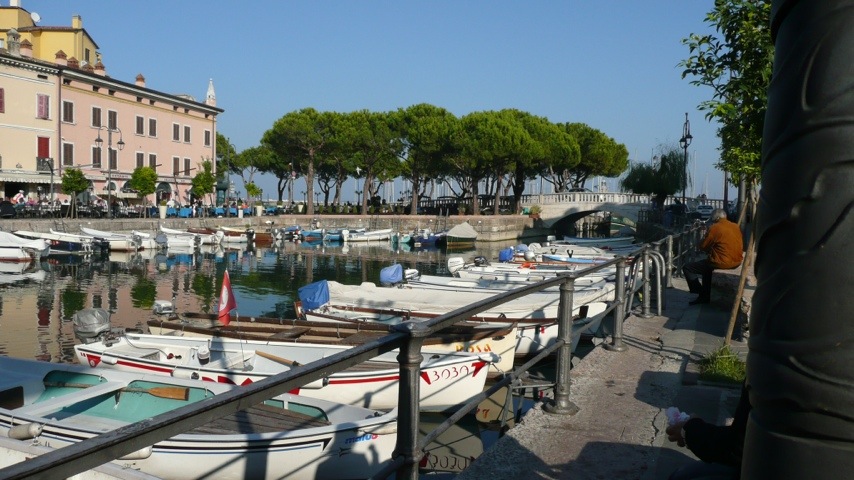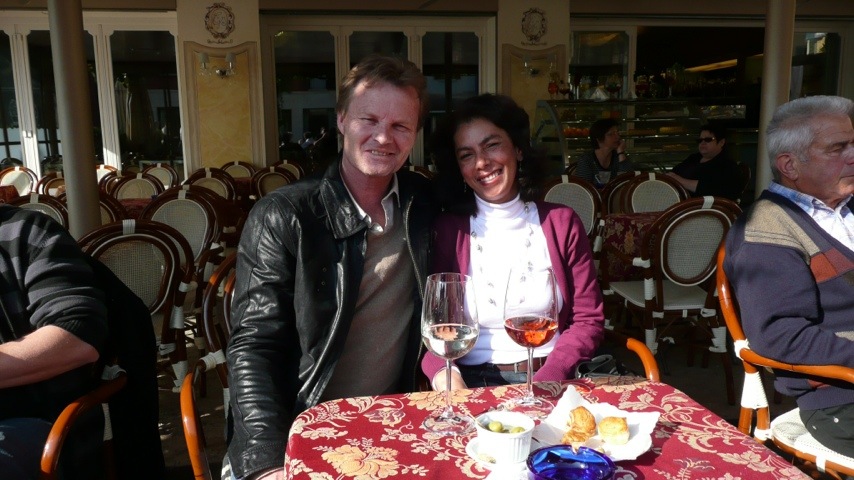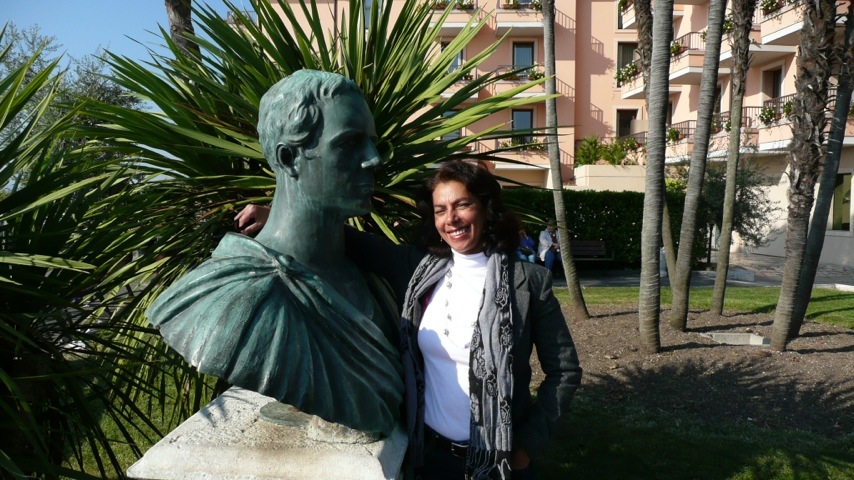 The great fact in life, the always possible escape from dullness, was the lake. The sun rose out of it, the day began there; it was like an open door that nobody could shut. The land and all its dreariness could never close in on you. You had only to look at the lake, and you knew you would soon be free.
Willa Cather (1873–1947), U.S. novelist
A beautiful autumn day. The sun is shining and the air crisp when we reach Peschiera after a 20 minute train trip from Verona. Coffee and a brioche for breakfast in typical Italian style at a bar and then a walk to the ferry dock. We are heading to Sirmione, a peninsula on the southern shore of Largo di Garda.
A perfect postcard of Italy is the picture of the town as the ferry arrives at the little harbour. The Rocca Scaligera, the square towered castle built in the 13th century AD by the Scaligera family, dominates the waterfront. There's not much to see inside, but there are wonderful views of the lake and town from the top of of the battlements.
We walk up to the Grotto di Catullus but it is locked up…closed Mondays, the sign reads. and decide to take a boat to view it from the lake. A fantastic view on this perfect day of the little peninsula. There are some hot rocks a short distance from the shore which heats the water to 70 degrees. This heated water is piped to the two spas in the town and you can smell the mineral rich odor.
We join the tourists for lunch in the local cafe and wander around the little town which is a tourist trap during the day but which becomes a quiet haven at night as there is no way on or off the island at night.
A photo of me and the poet Catullus whom the town has adopted, however there is no record of him ever living there, except for holidays in the family's villa.
We return to Verona via another ferry trip to Desanzano another pretty town.